Roxanne can easily claim the worldwide fame of having one of the longest careers in fashion modeling but her elegant smile is best known as being the icon of the grey hair trend. Today, she is one of the most popular faces for aging gracefully in its truest form.
Finding the strength to embrace age is an extremely difficult feeling. This is even more precarious for women. Roxanne Gould is the avante-garde artist for the grey hair trend that we now see across fashion shows, movies, and in the mainstream. She was one of the first models who set the fashion stage on fire with her unconventional unapologetic grey hair that went beyond its looks. She now works towards inspiring other women in living a more purposeful and satisfying life.
Video Chapters from the Conversation(Click)
Roxanne Gould : An Early Beginning
Grey Fashion : A Mainstream Trend
Grey Hair : An Unapologetic Reinvention
Discipline behind the Charm
Understanding Your Life Passion
Hair and Skin
Aging Gracefully : A Positive Mindset
Importance of Yoga: A Life Long Secret
The Early Start
Roxanne comes from a family of highly creative women. Her mother was already a model when she was small. In one of her ad shoots, she had to take Roxanne with her as she was very small to be left alone. The director needed a mother and a baby connection, so the production team decided to use Roxanne as the baby in the ad. That's how Roxanne's modeling career started at the age of only 3 years! She has since remained associated with the modeling industry.
She did not continue modeling in her schooling days and had a regular childhood. She came back seriously to the industry only as a late teen and post completing college. But by then she was told that she is already too late and was subsequently rejected by many famous agencies.
I found my way ! After rejections, I would just take another route. I would put one foot after another and I kept at it
Even after starting late, Roxanne was able to make a career out of modeling. Her perseverance and thought process of dealing with obstacles are some of the nuances she has now incorporated into her life coaching sessions.
Rise of The Grey Diva
As a successful model, Roxanne extensively worked across Europe. But while raising her kids, Roxanne came back to America and took a career break. When Roxanne returned to modelling after the break, she was already dyeing her hair for the past 10 years.  Roxanne constantly found herself at a crossroad. On one end should she continue dyeing her hair and accept the damage inflicted on them? or should she embrace her natural self, go for the grey hair transition and risk her modeling career?
The condition of my hair had become very bad and I had become very tired
Roxanne eventually decided against the constant and expensive process of regular hair dyeing and cut her hair short. The short hair helped her transition into the new phase of grey hair. In the Instagram post below Roxanne talks specifically about how the transition happened for her and how she was able to deal with the transition period where her hair had multiple color shades. Roxanne strongly recommends grey hair transition to all women who may be considering it because it helps them to keep their hair both natural and healthy.
"There is definitely a hump. Once you are over, transitioning is uplifting, liberating and very healthy.
This was 25 years ago and grey hair modeling was an extremely rare concept. Roxanne had certainly taken a risk with no insight into how it will pay off. It was then a model booker who encouraged Roxanne to have new shots taken in silver hair. As we say, the rest is history.
Sometimes the thing we want is just on the other side of fear
Roxanne returned to the pinnacle of her health thanks to her own choice-making. She has now worked with worldwide brands such as Athleta, Haus Labs, L'Oreal, Bobbi Brown, Chico's, Eileen Fisher, etc, and has been featured on the cover of innumerable French and German magazines.
The Chaos of Glamour and the Discipline Behind
Modeling is generally regarded as an extremely glamorous profession. The final shot may exhibit a serene image but chaos is a norm for fashion photoshoots. Roxanne feels modeling is like acting without speaking. Acting but in a fun & creative manner. When someone needs to show up on the job, everything needs to be in the best condition. The hair, the skin, and the white teeth. This also means that in between jobs and gigs, one has to be disciplined about taking care of themselves. Even on days when you may feel tired!
The constant effort has to be put into your diet. If you decide to eat heavy one day then the next day it is important to go lighter. One has to keep a check on the dessert, delicacies, and alcohol. The whole objective is to take care of yourself and feel your best.
The whole objective is to feel the best I can everyday and I think I would do that even if I wasn't in front of the camera. There comes a sense of satisfaction when I take care of myself.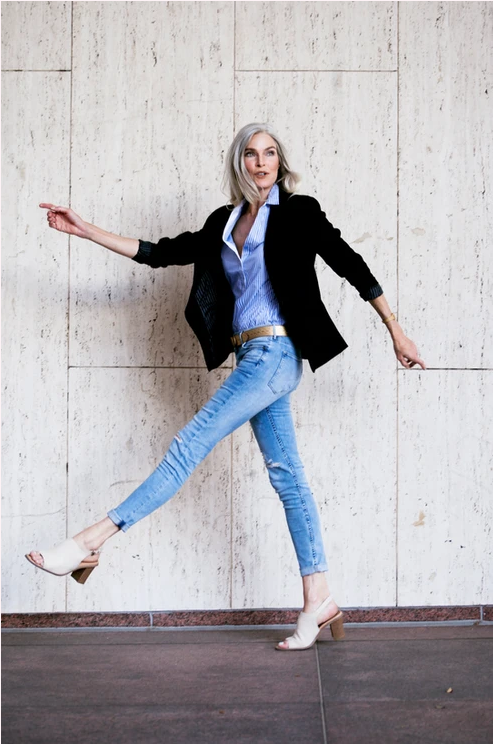 Roxanne has extremely sensitive skin. Many of the off-shelf products thus are not helpful for her. After investing a lot of time and money, Roxanne recommends clean beauty products that have plant-based ingredients. For hair as well, Roxanne recommends coconut oil for grey hair and protects them from heat. Roxanne underscores the fact that fashion can accentuate one's personality with elegance and professionalism. Trends may come and go but classic fashion is timeless. The classic styles need to have comfort such that it both looks good and have better utility.  
Life and Purpose
💡
Check out Roxanne's Life Coach sessions, Meditation sessions, or guidebook from
her website
Wrinkles for Roxanne are reminders of the fact that time passes by very quickly. During the pandemic, with more time at hand, Roxanne decided to work on her passions that had been on the back bench. She worked on the intention settings in her life around what she wanted to do and what purpose she wanted to lead. Roxanne now works with others in helping them find their motivations and purpose in life. In her sessions, she helps to set intentions in cultivating passions. This enables a person to bring out their own uniqueness to the world which can be very satisfying.
Today is the youngest you will ever be and in ten years you will look back and think, wish I was ten years younger
"When you are uncomfortable with age, it ages you". It is thus important to recognize what brings you joy as that will continue to keep you motivated. As you age, it is critical to realize that you have a lifetime of experience to share with others. Others can benefit immensely from our stories of failures, successes, wins, or losses. Dedicating yourself to the life of giving can be very rewarding. Roxanne also recommends looking back into their childhood and remembering what they used to love or see. Was there something they were passionate about?
Roxanne suffered from scoliosis in her childhood. She then picked up Yoga from her mother who would regularly practice it. Yoga has remained a lifelong lifestyle routine for Roxanne which she practices even to date. Roxanne has followed several experts and has first-hand experience with the benefits. Yoga also helps to retain your balance and strength and if there is an injury, the practice can help you heal faster. Roxanne also highlights the benefits of meditation. Modeling as a career can come with huge pressure and Roxanne has had her share of stress as well but every time she was able to find much solace in meditation.
Roxanne has written a book named "Lasting Beauty" that is available to shop from her website. She is also working on a memoir which will be announced very soon!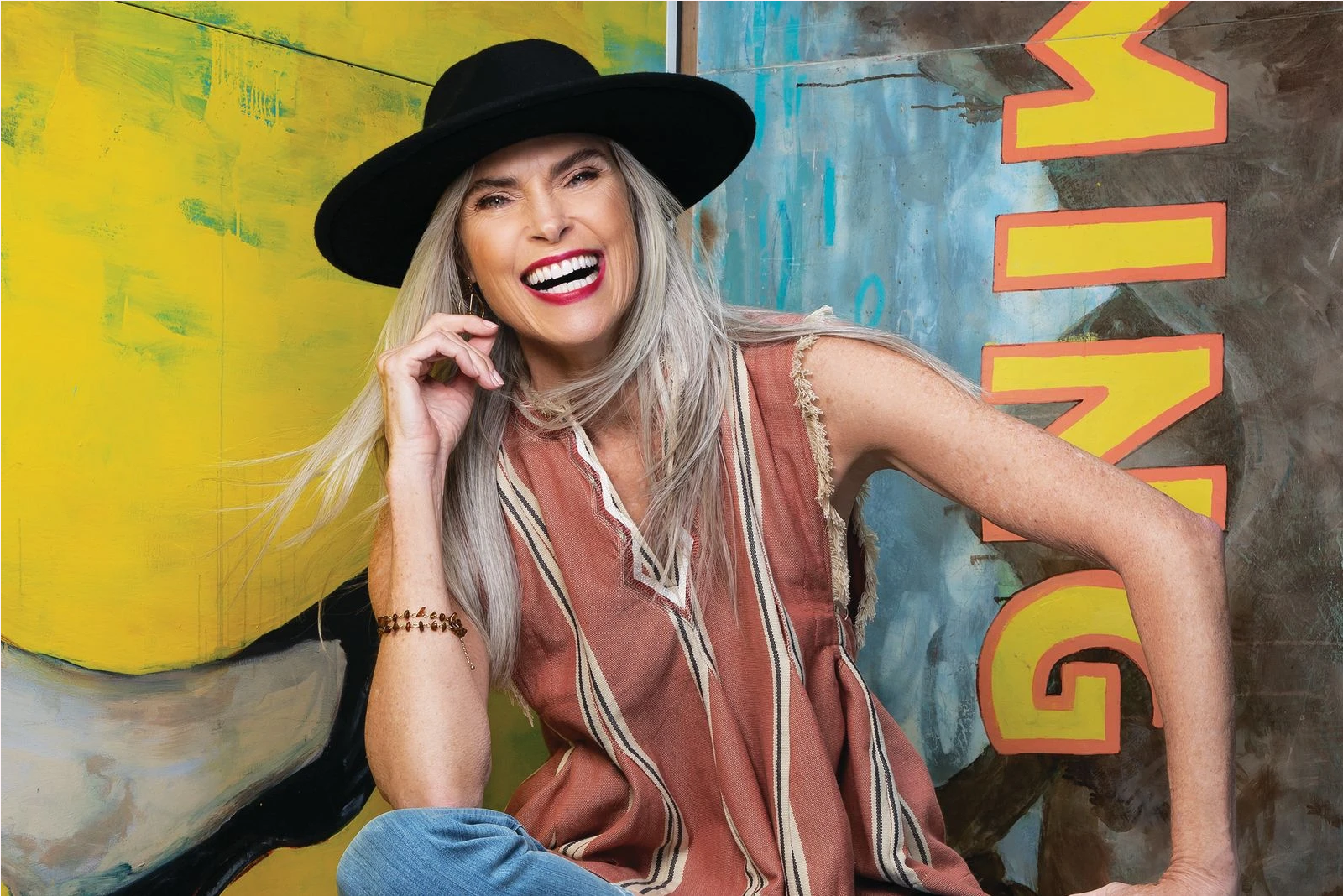 ---
Oseterics is on a mission to inspire you for active and graceful aging. A regular, practical, and tailored Yoga regimen is proven to help physical and mental health.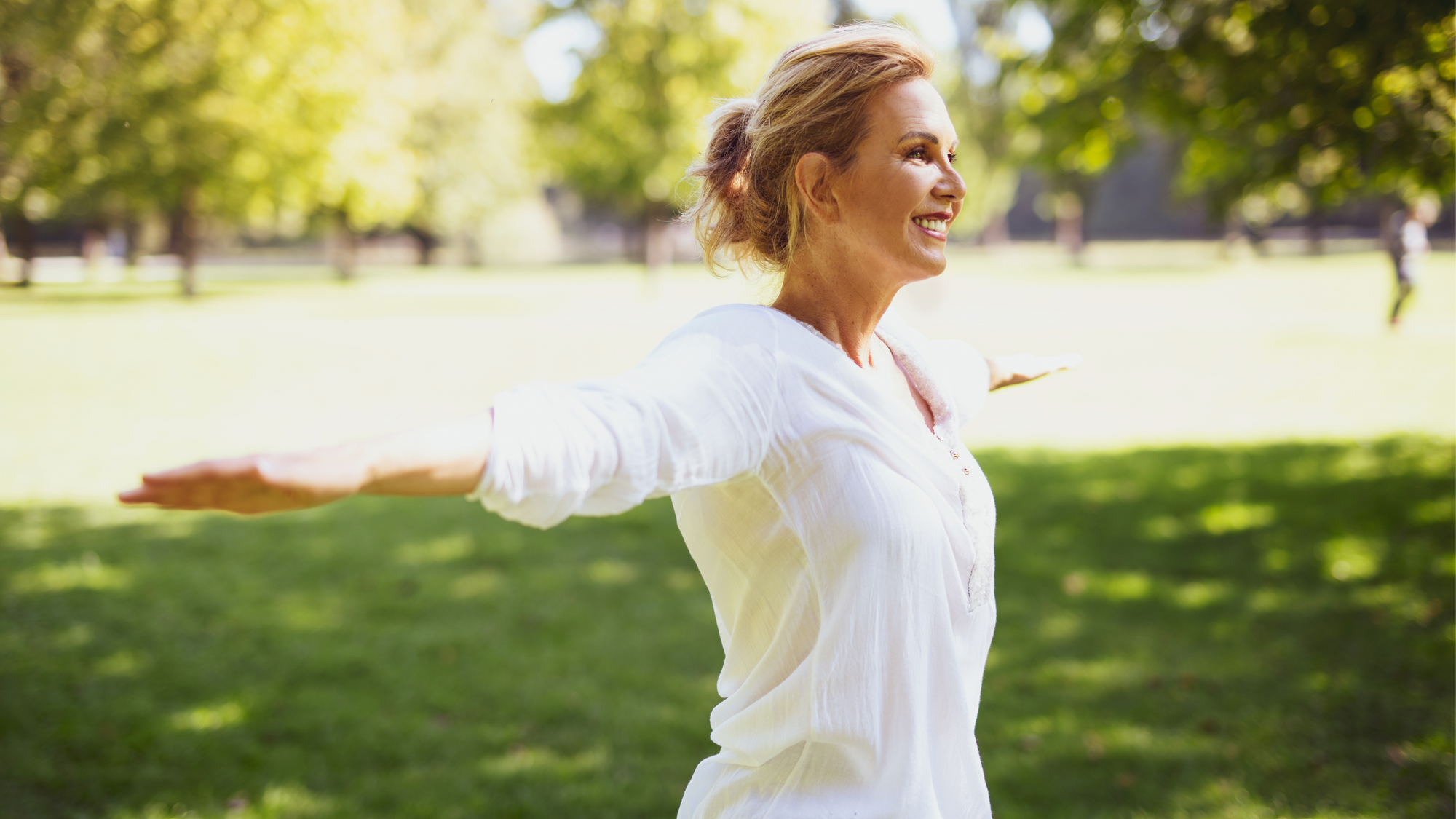 Enter Your Phone number here:
---
                                                                -—OR----
You can also access the App here:  https://apps.apple.com/app/id1574133871
---