Josephine Lalwan, the charismatic visionary behind the fashion and beauty blog "chic at any age", emerged on the scene a decade ago. Chicatanyage has since then become the go-to resource for women over 50, seeking inspiration on style, fashion, grace, and flair.
Josephine's extensive background in the fashion industry has played a pivotal role in shaping her expertise. From her beginnings in Fashion PR to her training as an Image Consultant, she honed her skills. Her professional journey continued in the corporate world, where she worked through seminars, coaching, and public speaking engagements. Now celebrating her seventieth birthday, Josephine finds joy in her loving marriage, two grown children, and four cherished grandchildren. Splitting her time between the vibrant city of London and the enchanting allure of St. Tropez, she embraces life's adventures with gusto.
With the ever-evolving fashion landscape in mind, Josephine has adapted her focus to champion sustainable and practical wardrobes. Her aim is to empower mature women to make conscious choices while maximizing the potential of their existing fashion treasures.
Video Chapters from the Conversation(Click)
Passion for Fashion
Mature Fashion: An Evergreen Trend
Fashion Choices and a Pop of Color
Keep Moving: Fitness is key to Longevity
Chic At Any Age - The Blog
Skincare and Beauty Products
Finding Purpose and Passion
The Restart
Start of an online journey
At the age of sixty-two, Josephine decided to write a book but faced challenges in finding a publisher. She then stumbled upon a French blog that inspired her to create her own platform. That's how chic at any age started where she began sharing her fashion experiences and advice through photographs and writing. Over the years she has gained enormous traction, attracting a community of mature women seeking guidance on style and beauty. Josephine's relatable suggestions has made her a role model for those embracing fashion in their later years.  She feels fortunate to have supportive friends, both in the UK and France, who have been avid followers of her blog and support her on her new initiatives. She even formed friendships with fellow bloggers from different parts of the world, such as South Africa and the United States, which has added a delightful dimension to her experience.
Mature fashion
Josephine acknowledges the evolving landscape of mature fashion, especially in recent times but points out that the desire to look one's best has always existed among mature women. She believes that while fashion choices have expanded over the years, mature women have always tried to express their uniqueness. However, she exhorts the importance of recognizing the changes in one's body shape as we age. She advises mature women to be aware of these changes and select clothing styles that complement their current figures rather than clinging to outdated preferences. Regarding fabric choices, Josephine advocates for high-quality materials that age well and suit mature figures, expressing her preference for the durability and longevity of the fabric.
The whole structure of the body changes, so I think we need to be aware of that while considering our style
Addressing the misconception that fashion in later years must be expensive, Josephine focuses on providing budget-friendly ideas. In fact, she covers many tip and tricks about her treasure hunts in local markets accessible to the masses. Through her blog, Josephine showcases her personal style using a combination of timelessness and in-fashion trends that resonate with the tastes of older women.  She suggests investing in classic, versatile pieces such as jackets, trousers, skirts, and dresses, while also allocating some budget for trendy accessories like bags, belts, and costume jewelry. Additionally, she encourages women to revitalize their existing wardrobes by incorporating in-style styling techniques to create a fresh and unique look.
When asked about her fashion icons, Josephine credits her mother as her ultimate inspiration for elegance and style. She also loves observing common people in cafes and on the streets of Paris and the South of France. The simplicity and individuality displayed by the French population resonates with Josephine's fashion philosophy which she tries to instill in her own styling. Focusing on custom classics, avoiding over-the-top but modified enough to express individuality.
In the era of ever-growing fast fashions with most of the mainstream retail geared towards the younger generation, the older cohort has to co-exist with its own distinct style. Josephine feels that older women should not feel compelled to conform to the trends of younger generations. She advocates for embracing personal preferences and maintaining a sense of individuality while exploring the mix-and-match possibilities between timeless fashion and trendier elements.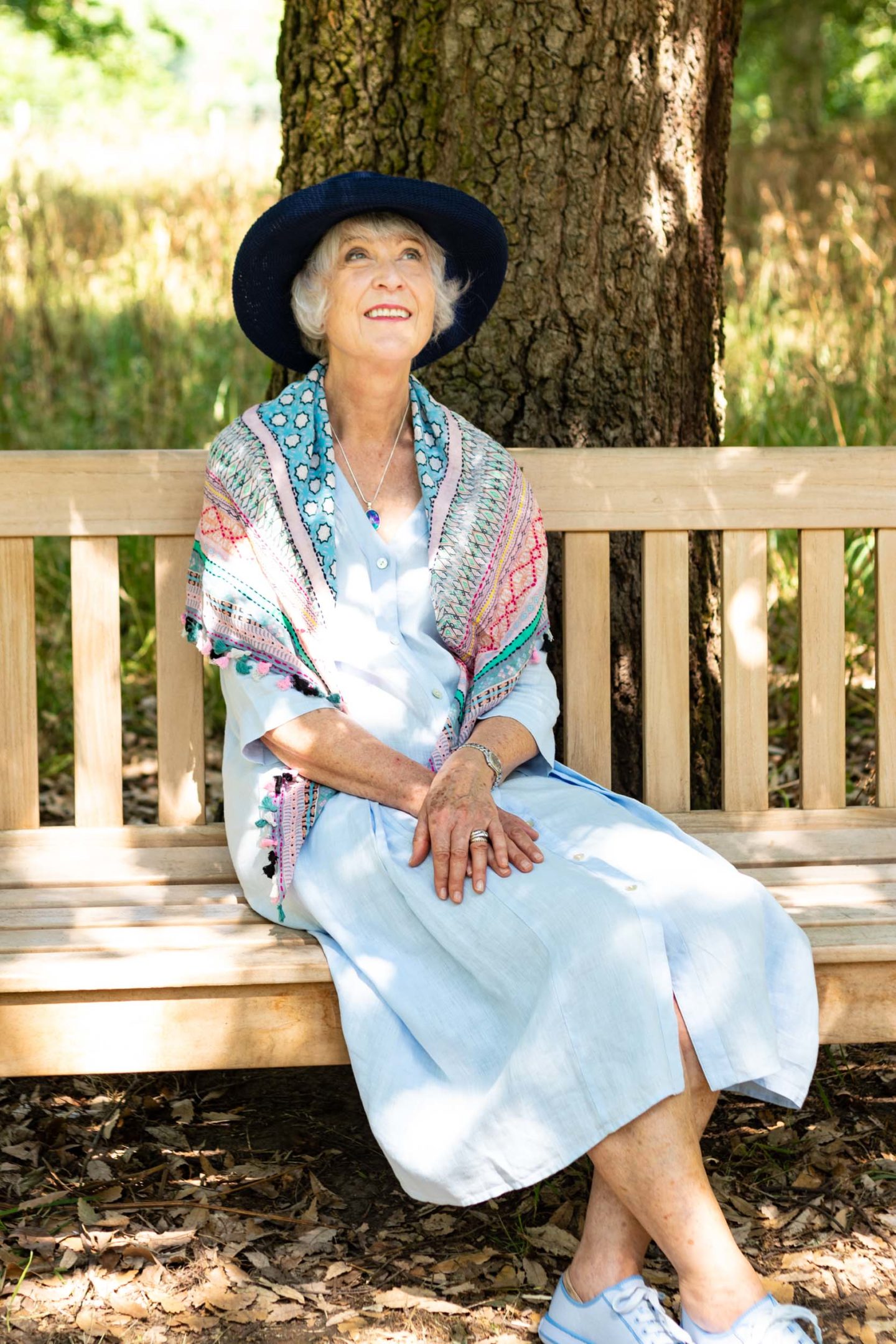 Josephine frequently incorporates vibrancy through colorful dresses, necklaces, scarves, earrings, and other accessories. She loves to experiment with colors as colors have the ability to bring joy and uplift oneself. Before every season, Josephine covers the Pantone colors and the ranges available on the hi-street as recommendations for her readers on her blog.
Think about what works for your skin color, your hair colour, your eye colour.I think as we get older, colour gives us joy and a life.
Reflecting on her favorite brands, Josephine expresses gratitude for living near a variety of brands accessible through John Lewis and Bentall Centre. She values collections from Jigsaw for their simple yet flattering designs but suggests finding brands that align with individual body types and style preferences. For Josephine, a preferred brand changes with varying seasons.
Fitness and health
"Keep Moving" is the tagline Josephine has for herself. She has a regular morning walk routine to the nearby Richmond Park which happens to be one of the most beautiful parks in the UK. Josephine has her own group that meets every Thursday for a follow-up coffee which she says is one of her favorite mornings. Josephine also follows Pilate workouts, which she thoroughly enjoys. By sharing her fitness regime, Josephine tries to highlight the importance of finding activities that enable you to keep yourself fit. Fitness is then compliments any fashion statement.
---
Oseterics is on a mission to inspire you for active and graceful aging. A regular, practical, and tailored Yoga regimen is key to healthy longevity. A fit body is the best fashion statement!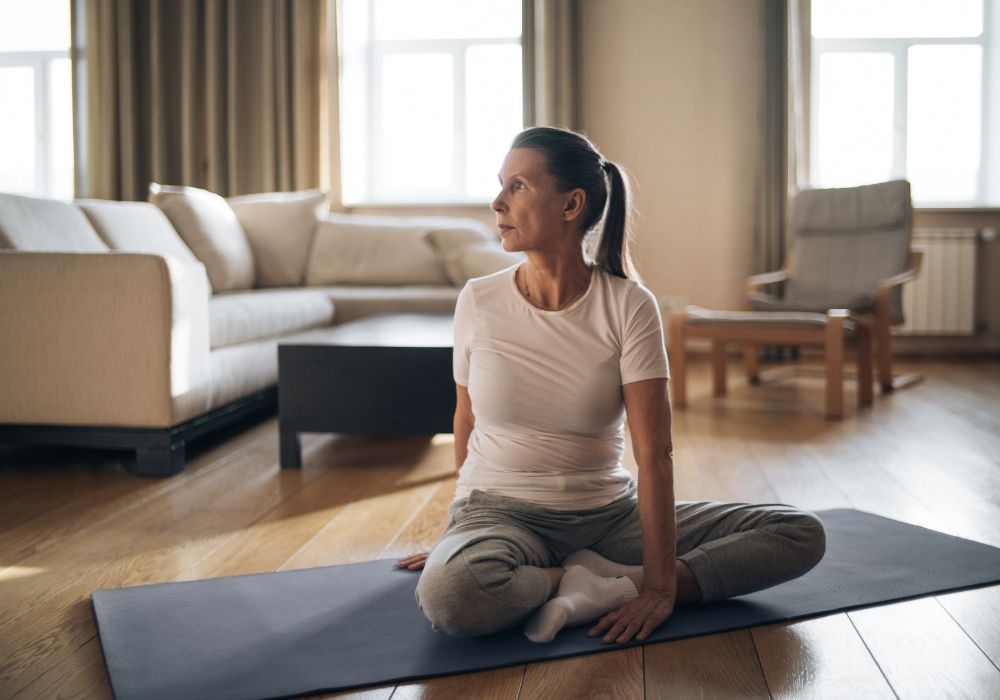 ---
Shifting the focus to beauty and skincare, Josephine underscores the significance of maintaining a simple yet effective skincare routine. She personally incorporates a retinol product into her nighttime routine and strongly recommends the importance of wearing sunscreen daily. In the past, when she did not focus on using sunscreen, she was left with brown spots due to sun exposure. Hence, she recommends all-season sunscreen usage for aging skin. On the makeup side, she prefers light foundation, neutral eyeshadows, well-groomed eyebrows, mascara, and bright lipstick if desired.
The Restart
Joesphine experienced significant life changes, including divorce and moving of houses while managing her two children who were still growing up. She empathizes with those who have lost their life partners or are going through breakups and offers advice for their next steps. She endorses being proactive and courageous in moving on, sharing her own success story of finding love again through an agency. Josephine encourages individuals to prioritize their own happiness, reminding them that what others think should not dictate their decisions.
"What other people think of me should not be my business."
She acknowledges that everyone's journey is unique and that change may come at different stages for different individuals. Practicing gratitude can aid significantly in navigating life's ups and downs, fostering a positive attitude that enables one to overcome challenges and embrace new opportunities. She firmly believes that having a purpose, regardless of its nature, is crucial in finding motivation and happiness. Whether connecting with people virtually or in person, Josephine feels that through her blog, she has become a part of a vibrant community and has found her purpose at the later age.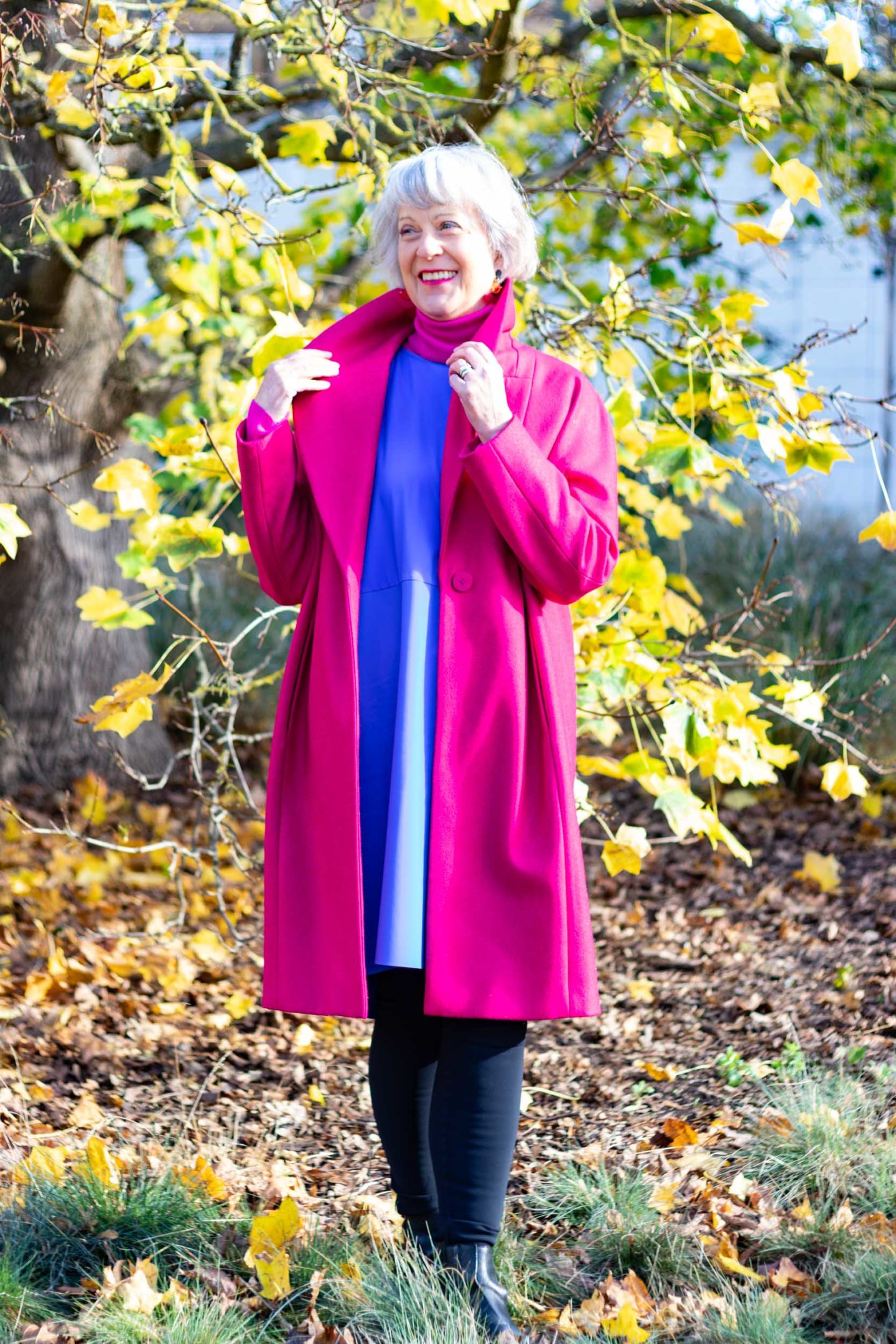 Chic At Any Age is more than just a blog; it is an invitation into the journey of fashion, where age becomes an asset and personal style knows no boundaries. Within these pages, self-expression intertwines with art, unlocking the true beauty of mature women.
---
Feedback: Leave your comments below