Style is timeless and so is fashion. Madonna, Tina Fey, or Sarah Jessica Parker, women over 50 know how to style it. With age, personal style is evolved indeed not in numbers. The style cannot be gauged but can be defined as– all about having fun, taking some risks, and enjoying the way a look is created.
Accustomed to consumption, the silver cohort sees no reason to abandon their persona—including those wearing attractive, fashionable. Furthermore, most older women have worked, or are working, and this has given them access to income and opportunities to shop.  One of the peculiar sights of advertising the brands that make clothing for women's bodies and tastes of 50s is that the models in the same series are not always over 50. The enterprises and media have been revolutionizing it with the aid of influencers and body-positive campaigns in the hope that this changes.
In recent research by Mintel, around 63% of Americans say they are inspired by beauty brands that show inclusivity;  around 72% accept that society's definition of beauty is too rigidly defined.  By 2040, adults 65 and older will account for more than one in five Americans, up from 15 percent in 2015. In Europe, already a quarter of the population is 60 or older, and that proportion is projected to reach 35 percent in 2050.
The millennial realm had started to stifle the rise of older beauty, but fashion has no boundary especially when there is more confidence burgeoning from the spectrum of 50+ aged men and women. With streamlined content, brands aim to bring forth multiple fashion formats to accommodate bling and trends while honoring the real body, age, and self-love too.
---
50plus and 60plus have largely been absent in mainstream retail whether it is online or offline marketing or having models showcasing the brand and their collection. As per studies, over two-thirds of older women find themselves dissatisfied with the clothes available in retail. For some, it is the choice of style and for others, it is the fit. Brands who traditionally played safe with borderline midlife depiction have now woken up to understand that it is time for age inclusivity. The multibillion industries are embracing their older customers better.
Beauty brands such as L'Oreal, Lancome to name a few and fashion brands such as Dior, Burberry, and Canine have started to cast noticeably older women as their campaign stars in recent years.  Diane Keaton, 68 , Hilen Mirren, 69, Jane Fonda, 76 now can be seen working with many high street names. Skincare Brand Neal's Yard Remedies started the  Age Well Revolution which was meant to inspire women to stay the best versions of themselves.
The Anti-Aging narrative has slowly transformed into Pro-Aging. Isabella Rossellini was not renewed as the face of Lancôme once she reached her 40s. But 20 years later, she was made the face of their new moisturizer product.
The age inclusivity has thrown forward new icons who themselves are older and are inspiring older and younger women alike. Lyn Slater, 64, has been showcasing several brands such as Dior, Ferragamo, Burberry, NARS like Fifth Saks Avenue, and other companies. Angela Paul, 65  commonly endorses niches like Cashmere Luxe. Marc Jacobs used Christy Turlington, 50, while Burberry had Stella Tennant walking the ramp. Models over 50 were up 33 percent in the SS19 and AW19 shows.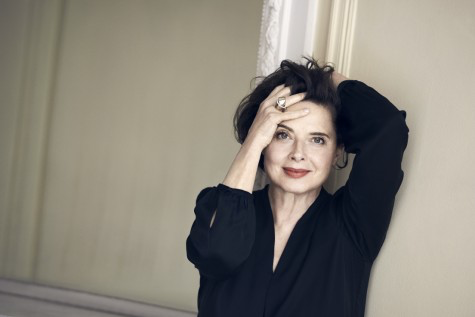 But now I am older, I just want to do what I have always wanted to do but didn't. So you find a lot of women in their 50's, 60's and 70's saying 'I now feel freer'." - Isabella Rossellini
---
Age Inclusivity - A Renewal?
Walking down the memory lane brings us to an amusing take. Mrs.Exeter of Vogue was one of the earliest references of having fashion statements for 50 plus. Mrs. Exeter 's genesis happened in 1949 referred to as a "woman of a certain age". Mrs. Exeter though introduced as a fictional character was positioned as someone who was approaching her 60s, was suave, affluent, and with great poise influencing other older women on how to style themselves even in later age. Mrs. Exeter continued to inspire various patterns, sketches, fashion tips, and color trends for older women for several subsequent years as a dedicated section in Vogue.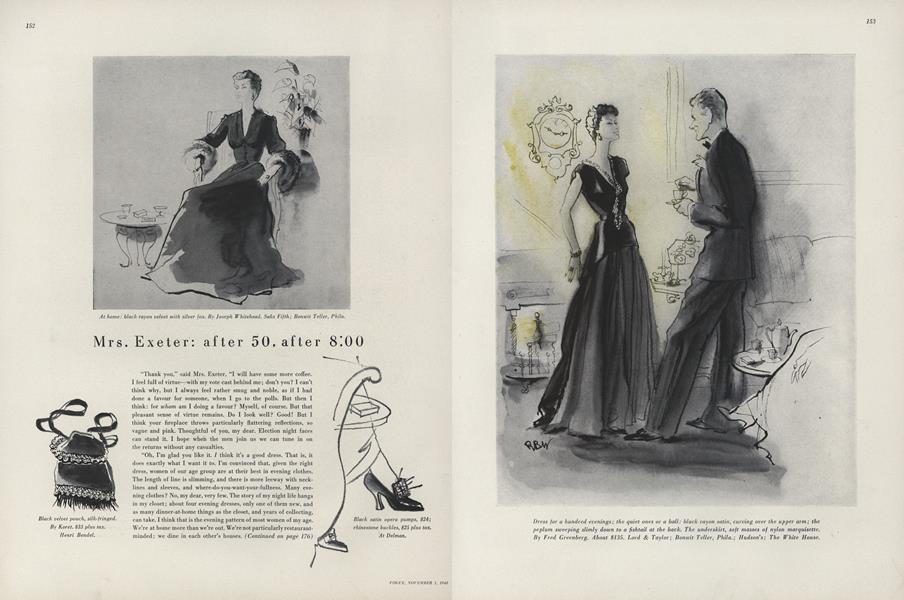 Vogue slowly discontinued Mrs. Exeter as its focus shifted to a more youth-centric fashion. The youth eventually started to drive both the content and the fashion trends.  Vogue became synonymous with the latest fashion trends, forcing Mrs. Exeter into just an archive.
In 2017, Allure Magazine decided to not use the term anti-aging anymore hoping to inspire other mainstream fashion & beauty media to take notice. One gasps thinking about the time gap between two major publishing outlets. An important question from Vogue's forward-looking introduction of Mrs.Exeter makes us wonder if the current inclusivity should be called second-coming?
This issue is the long-awaited, utterly necessary celebration of growing into your own skin — wrinkles and all. No one is suggesting giving up retinol. But changing the way we think about aging starts with changing the way we talk about aging. - Allure on term "anti-aging"
---
Niche Going Mainstream
Beauty Brands such as Pause Well-Aging, Caire, and Womaness focus completely on Menopause, Better Not Younger helps to care for your aging hair and the makeup brand Look Fabulous Forever solves the problem of cosmetics for your 50s , 60s, and beyond. Cindy Joseph's Boom is already a pioneer for lipsticks and foundations for older women.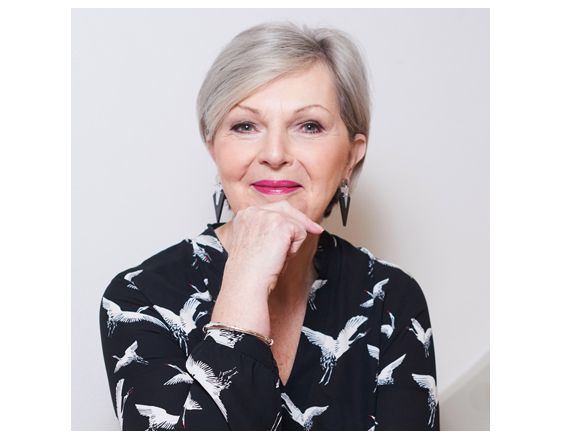 The rise of the new brands catering specifically to older consumers talks a lot about how the high street is becoming more age inclusive. Billboards, Social Media, Advertisements, and Ramp Walks are witnessing increasing participation and representation of diverse consumers.
In the apparel, Not Your Daughter's Jeans is a promising choice looking at the trouser categories of 50-plus women. Assisted and Smart Dressing company targets seniors through its brands Silverts exhibiting unique dressing designs keeping the end consumer needs. The seemingly obvious need of not find the right fit is all but common for older men and women. The dutch boutique fashion OsteDesign does a great job in showcasing the real-life size for middle age, cleverly crossing with the current trends to have great products. The apparel clothing brand 51apparel promises to use technical clothing to alleviate sudden temperature peaks during hot flashes and night sweats.
The rise of more focus on the older consumers harbors well for both the industry and age inclusiveness. But it is the mainstream brands and retailers who are also adapting to its diverse clientele.
---
A New Industry
With the rise of midlife modeling, many aspire and realize the true meaning of exploration as age unfolds. It accentuates the fact that silver can be sexy too.
From the ramp age of 30 considered as over the hill for female models, and anti-ageing slab for twenties, fashion is heading to mature games in 2021.
The 93-year-old model, Daphne Selfe, couldn't count herself too aged for a modeling career and being called a grandmama. Leading as the untamed example from the whole renaissance across the fashion industry.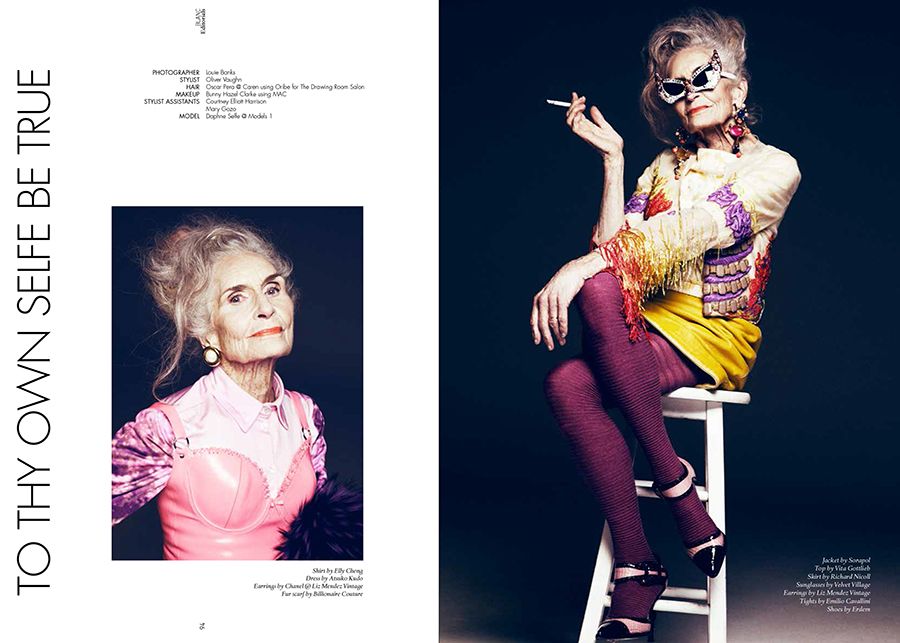 The entrancing club also constitutes identities like Simon Cole (73) who signed 3 modeling agencies as a side venture. "I've always had my fingers in various different pies, and it's really nice to be earning a bit extra", says Cole who has remodeled the example of a mature model career. We have covered his story on Oseterics.
Lauren Hutton (75) is another charming exemplification of revolutionizing beauty campaigns. From Revlon in her 30s to StriVectin in her 70s, this face pushed the sales to more than 8 million tubes of an anti-wrinkle and stretch mark cream in 2019. Lauren is also celebrated for her trailblazing appearances in multiple such campaigns spanning from her 60s-70s now including the Calvin Klein underwear campaign — a brand famously noted more for its depiction of the young.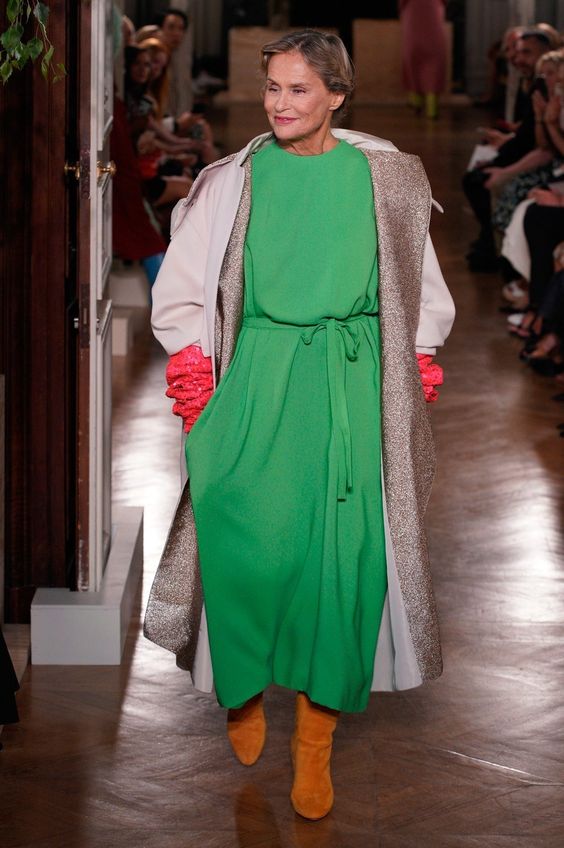 A similar fashion is observed when it comes to popping up a style quotient for men in their late 50s. Stefano Pasionot (55), with his ostentatious greys, is a personification of vint(age) with his exuberant appearances for Armani, Sapphire, Jaguar, and Tesco. Known for 'King of Thieves, Pasionot is a classic fashion model inspiring the late 50s. Stefano shared his charm with us on Oseterics.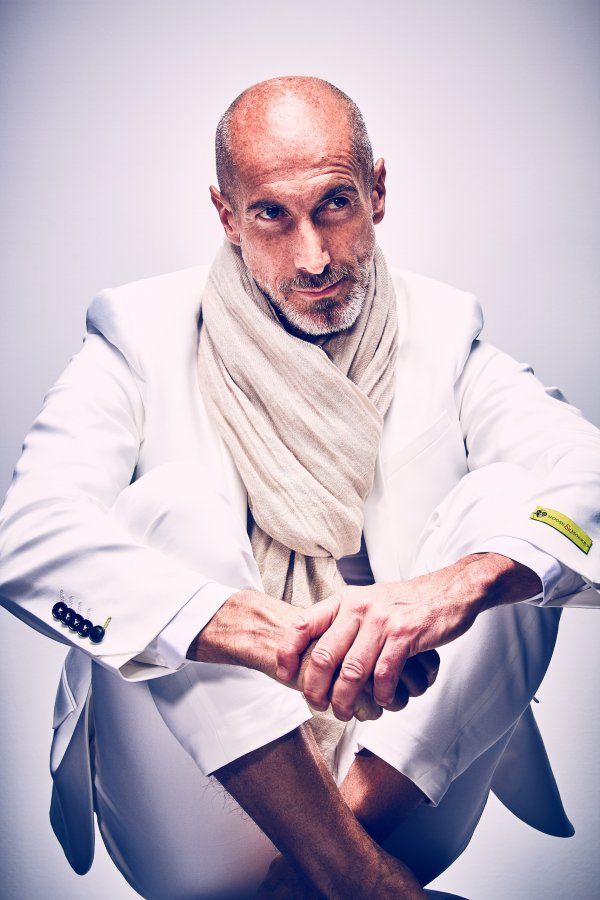 It's a moment of acceptance; a theme to promote self-acceptance and embrace differences as even an aged skin may vary in complexion and texture although the oozing confidence remains one of a kind and prospers a moment to celebrate age, body, and wrinkles.
---
Feedbacks: Leave your comments below