Simon Cole has been born and raised in rural England and had only seen the conventional life around. As was a common thing, he also didn't go to university after high school and went for multiple apprenticeships, working in factories and doing stints in sales etc. But perhaps Simon was always a non-convention from the beginning.
Chapters from the Conversation(Click)
A Dream Career in the Rural England
A Lucky Break and an Unusual Choice
You are going to be what ? : Reactions of friends about Modelling in 60s
Pursuing what you want
Realistic Goals and Effortless Aging
Self-Care and Fashion
Taking Care of Your Health and Skin
Since his school, Simon was very athletic as a gymnast. While he was at his sales stint, a friend introduced him to a new upcoming sport called paintball where you get to play soldier. After the first trial itself, Simon got hooked on the game. Soon, he got an offer from a businessman to manage a paintball warehouse while the game itself kept on becoming popular. Simon started to form teams and compete.  A lifetime of paintballs, traveling around, and meeting new people started keeping him athletic throughout his life while also helping him to earn enough.
It was in his late 50s when he decided to step back and started to look for different opportunities. A chance encounter during a Christmas Party happened to help him meet modeling agency representatives where he understood the opportunity within the growing modelling industry for older adults. Simon decided to take a shot. Now in his 60s, he is slowly turning into one of the most sought-after names in the English Modelling Industry.
Not Just A Hobby
Simon loves it ! And in his words, it's one of the most amazing things he has ever done.
It has not been easy and fabulous all the way through but to be fair it is the best thing I have ever done. I absolutely love it!!!
Post-retirement gigs are generally not taken seriously. As Simon says, many people regard it as something to have extra pocket money. But it is important to be disciplined and pursue the work as a career. He ensures that he pushes his agencies regularly to find new work and keeps himself ready for the next opportunity. Your career may end tomorrow and one needs to be conscious about it, but while you are at it, one must enjoy it !
Opportunities do not land on your doorstep. It is irrespective of your age and perhaps even more relevant in later life. You may be comfortable living a retired life and just do small stuffs to ensure you have steady money. But if you really want to pursue something important you will have to work towards it.
the important thing is you dont want to do something because you need to do something, more so you also want to do it, otherwise you are just on the clock and it is not a healthy way of living -Simon
Broad Shoulders and Thick Skin
Simon repeats the phrase of keeping broad shoulders in life.  Whenever you try out something new, there will be rejections. Your age and your previous experiences may not directly correlate to your success.
Thick skin is also needed with respect to initial reactions from your friends and families. Not everyone may be on board with you in your new journey. As happened with Simon, everyone comes around with time, and their attitude changes towards your new venture. Once a chuckle, then a curiosity; it eventually ends up as inspiration for others.
My friends constantly screenshot my commercials or adverts and send them to me. Taking the mickey out of me. But it's fun. Most of them support me for what I do.
Making Regime Effortless
Simon has had a lifelong routine of staying active but more importantly he believes in creating achievable and manageable goals. This keeps one consistent and you may not give yourself an excuse that yesterday it was very intense so I should skip today.  He follows moderate exercises at home, and goes for a bit of cycling while focusing on a balanced diet. Though he thanks his lucky genes for his good skin condition but he stresses keeping his skin regularly hydrated via moisturizers to maintain its good condition.
The most important thing for him is attitude. Mentally he feels quite young than what the numbers talk about his age. Perhaps that is the biggest secret towards graceful aging - To stay young within!
---
Simon is an excellent inspiration for us in terms of aging gracefully. One really doesn't have to do earth-shattering work to enjoy their latter life. Without being too hard on yourself, one can work with small goals for diet, health, and skin. Having lofty goals leaves you with unattainable milestones. While a moderate and balanced regimen done consistently goes a long way and over time it becomes an effortless routine.
Follow Simon on Instagram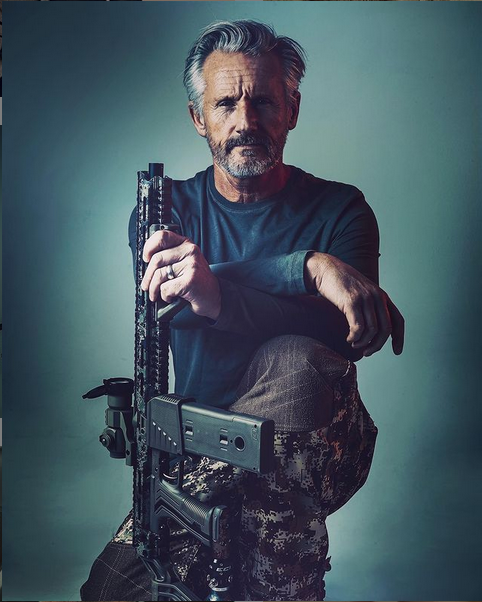 ---
Feedbacks: Leave your comments below