By Anasua Chakraborty
Fashion as a Communication
In 2013, with his seminal book, Malcolm Barnard argued that fashion is a way of social communication where in certain groups will express themselves with the choice of clothes, style and fashion. Aging and Fashion has then been deeply studied and is still an active area of work.
A common misconception about fashion sensibilities is that they are reserved only for young people. But "age" reflections are true for sartorial statements too! Age is argued to be one of the key "master" identities along with gender, race, and other contenders. It is thus no surprise that one's fashion statement may change as they age .
Age is one of the key "master" identities along with gender, race and other contenders
Historically, aging had been seen with a sense of derision. Things were especially worse for older women who were neglected to a corner from the mainstream. The hi-street fashion remained committed to the sensuality and sexuality of younger women leaving darker patterns and toned down matrone clothing for the older women. But, modern fashion has its way of staying fluid and breaking the stereotypes of age, gender, or other factors. More older women have taken center stage breaking the stereotypes and now claiming a unique status inspiring even younger women to emulate their attributes.
One such styling craze that has made a significant impression on social media is the laid-back, casual, and beachy vibe. It's called the 'Coastal Grandmother' style (a.k.a. CG) that gained traction on TikTok last year, taking the entire social media world by storm with people embracing it for its simplicity. The fashion is generally characterized by a breezy comfy cut suited for beachy air represented by bottom-up shirts, cozy cardigans, breezy kaftans, or linen coord sets. One might add additional accessories of a straw hat or flat sandals to enhance the look thus creating infinite possibilities.
Lex Nicoleta, the TikTok influencer was the first one to coin the term focusing on its percolation into our overall lifestyle. Resonating with her, many other celebrities and influencers shared their own version of CG style. Suddenly, the fashion had become ageless!
Aura of Grace
The aesthetics of CG conjures up images of leisurely days spent on lounge beds, donning airy linen clothes, and living in farmhouse-style homes with expansive kitchens. Coastal Grandmother exudes this testament of success as well as affluence. Try comparing it with a more baroque or floral cut, the bare minimum combinations of CG also speak of a well-organized and sorted personality. Graceful fashion is at its peak. Moreover, a touch of colorful pairing with different accessories such as scarves, hats, and jewelry add a vibe of youthfulness.
Coastal Grandmother echos "Nancy Meyers" characters from her motion pictures such as It's Complicated or Something's Gotta Give. The characters displayed a satisfying sense of ease and stability in their life coupled with beachy vibes of clothes, accessories, and subtle colours.  It's sort of a nod to affluence, a timeless, yet unassuming elderly female figure who lives a relaxed life by the seaside. The classic staples in lighter, earthier, and neutral hues are now being embraced by anyone in love with preppy, minimal dressing.  Over the period this fashion statement has found itself modified into knot style, single cut, and street style with acceptance from young & adults alike.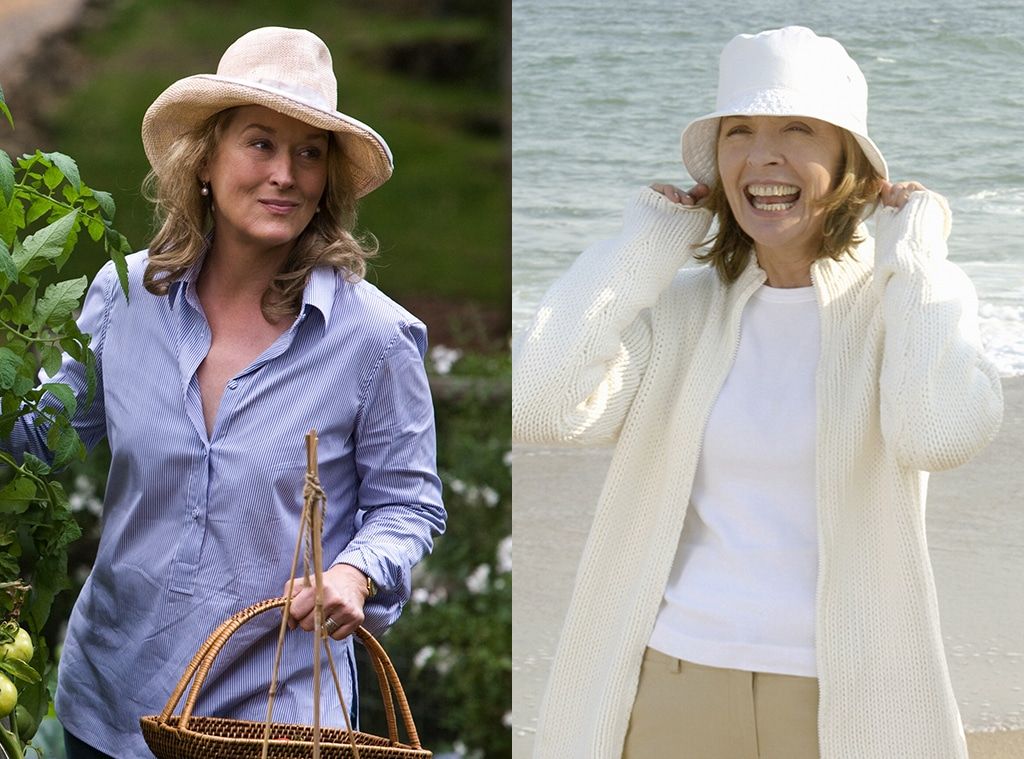 Unexpected Effectiveness
The wave of the pandemic made comfort fashion a leading necessity. Consumers gorged athleisure and loungewear at an unprecedented pace. A similar "comfort factor" is also carried by the CG fashion. The oversized top has the ability to handle soaring temperatures. Moreover, natural fibers such as knitwear, handwoven linen, and organic cotton allow the wearer a much more relaxed and airy experience. CG focuses on much lighter shades of colours combined with accessories such as hats or scarves meant for the scorching sun.
Intergenerational Acceptance
Time and again, older adults have struggled to remain visible in mainstream fashion. Older females especially have been subjected to a more conservative, sober fashion. The majority of women feel that if they look old, they will be treated as old. CG Fashion paradoxically has been now accepted and modified in different forms. From street fashion in Milan to ramp walk in New York Fashion, CG corollary can easily be spotted. The oversized tops and loose trousers are an easy pick for middle-aged and older women and doesn't remind them of the need to have younger bodies. One stays chic and fashionable without being size zero. As a matter of fact, younger women are also becoming a major proponent of the modern coastal grandmother fashion giving it an ageless vibe. That also relieves older women from the fear of "trying to dress young"!
Mastering your own CG Style
Following are some of the tips, that you may follow to master your own CG Style.
Keep your wardrobe's color scheme lighter- Living and dressing in a calming color palette is one of the essential elements to master the CG look. Start small and gradually incorporate your new style if switching from your existing palette to a subdued combination of white, beige, creams, beachy-washed greens, and blues sounds too perplexing. Start off with linen trousers and button-down shirts as basics.
Check your closet to find CG staples- Before you decide to engage in a shopping spree, consider checking your closet. Who knows? You will most likely have a few coastal-granny-inspired pieces in your closet. Why not use them to create a brand-new core look? Combine oversized linen or cotton button-downs, striped or nautical outfits in white and blue, loose-fitting pants or trousers, and white lace-up trainers to create the ultimate ensembles.
---
Oseterics is on a mission to inspire you for active and graceful aging. A regular, practical, and tailored Yoga regimen has been proven to help sexual health in a number of research studies. Our program has options for both men's and women's sexual health.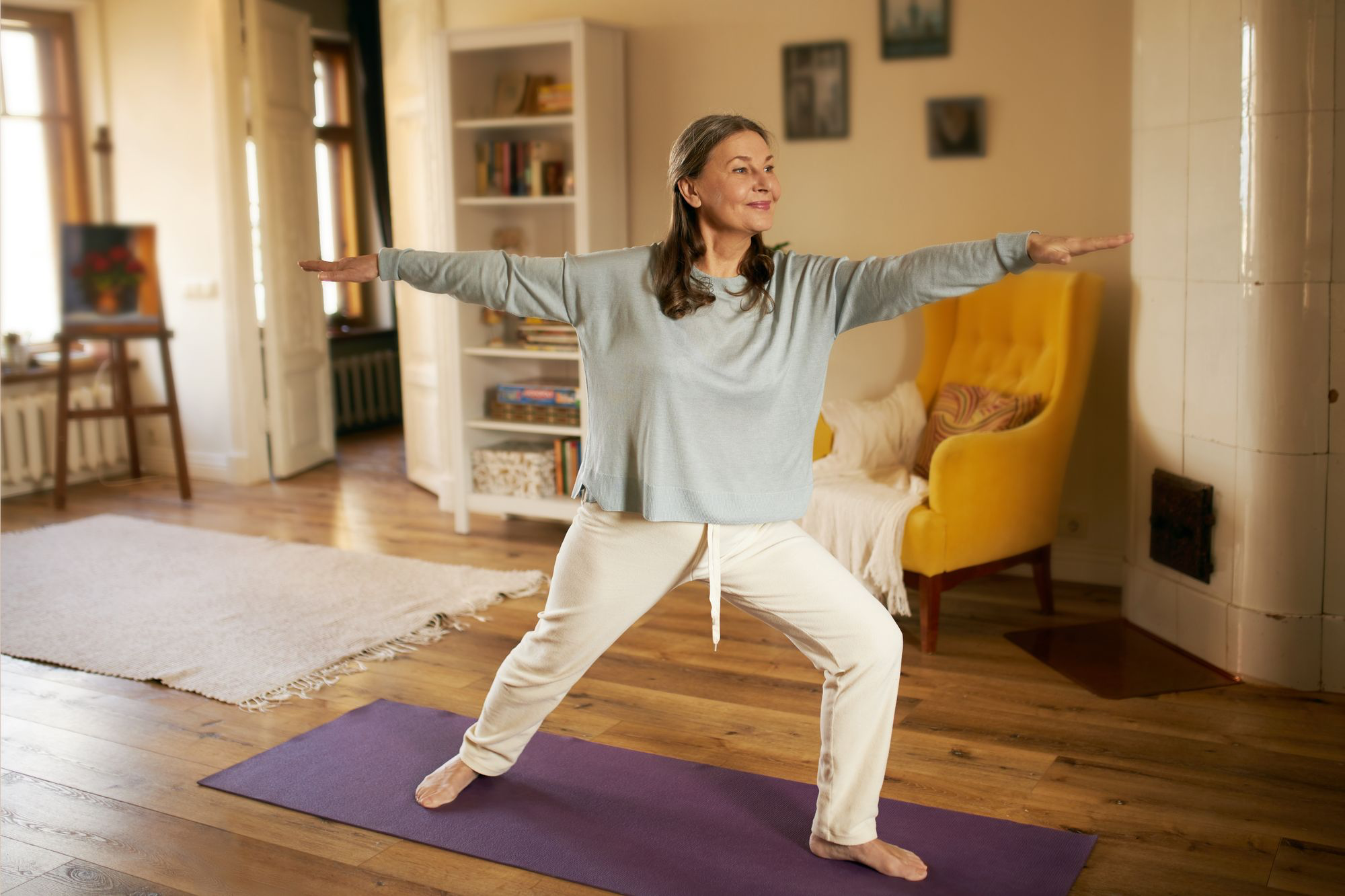 ---
CG styles can extend into the chiller months- Classic CG signature pieces are great during the warmer months. But what about once autumn arrives and the weather starts to cool off? Mixing beachy favorites with warmer pieces is the key to rocking CG during the winter. Think of a pair of loose khakis with an ivory turtleneck. Or throw a chunky cardigan over a cable-knit midi dress along with a cashmere scarf wrapped around your shoulder.
Make it posh - It's the fabric and accessories that truly give the impression that CG's life is an endless vacation. The vibe is coastal-casual but refined, thanks to select choices of unique items. Pick a straw or canvas shoulder bag (hobos or bucket bags in camel leather or soft tan). Swap out your aviators and black frames for cozier brown tortoise alternatives. Replace baseball caps with bucket hats (look for winter buckets in corduroy, fleece, and leather), and put out delicate "personal" jewellery in the form of a necklace and studs.
---
Feedback: Leave your comments below