It isn't all blue skies, roses, and rom-coms but love, after all, is about who is willing to weather storms with you — big or small. Infidelity, unrequited love, missed chances, the peculiar bittersweet appeal of evanescent loves are uncomfortable realities of life left behind. When it comes to 50s and 60s, it all comes down to understanding yourself. You still might require to keep the tissue box handy to witness more twisted takes but it is all making sense now!
Internet has its own culture of influencing a wide spectrum of age bars and that too in multifarious ways. Take the surge of online dating with people signing up for platforms like Tinder and Bumble where your potential partners get summarized into photo collages, all the mysteries unlocked just by a right swipe. For mature adults looking to date, aarp recommends a plethora of platforms such as CoffeeMeetsBagel ,  OurTime, SilverSingles, DateMyAge . The discovery and swiping is only an addition to the existing addictive social media such as twitter, instagram and facebook.
It was only then obvious that mature dating, relationships and love would start to appear on-screen as well. The incredibly popular comedy series Ted Lasso depicts the broken marriage of Rebecca and her coming to terms with a new identity, revenge and dating in the world she had long forgotten. It is refreshing to have the main characters struggling to navigate the world of mature dating and its complications.
---
Pop Culture x Age No Bar
At a musical instance, Pop means different things to different people. Some of it is generational ("oldies" mean a different set of songs to people in their 70s than people in their 20s, for instance), however it's just the period of time in which you first hear a song that carries the emotional weight. Pop has different annotations and with its age and demography,  pop changes its meaning for different groups.
For instance fashion draws an examination of how advanced (aged 50+) female style influencers help transform the ageist and sexist fashion and beauty markets in their own way standing on the sides of millenial fashion that generally encompasses the mainstream.
Ted Lasso's success is only the latest of many pop representation where viewers are looking forward to get entertained within the realms of mature love and dating.  A character who doubts wether her prime has been over takes help of a much younger friend Keeley and viewers receive a highly entertaining quirkness.
---
Mature love representation has slowly found its roots in mainstream media and channels alike together with OTT platforms such as Netflix, HBO and Apple TV. Some of the most recent depections are
And Just Like That (2021), soon to release sequel for Sex and The City  promises to throw light on a roller coaster journey of girlfriends in their 30s to 50s. Anything is possible in New York.  A remarkable film and drama series taking over the pop arena, a coming of age period drama, survival and re-awakening of the women in 50s. Indeed, a mature dimension of picking love for a self while living a badass life around significant characters.
Modern Love(2019),  the amazon series depicts the multitudes of various love in refreshing forms. It also encompasses the relationship between Margot and Kenji, an older couple who meet during their common interest of running. Their story takes us on the roller coster of how an older couple find youthfulness in their spark.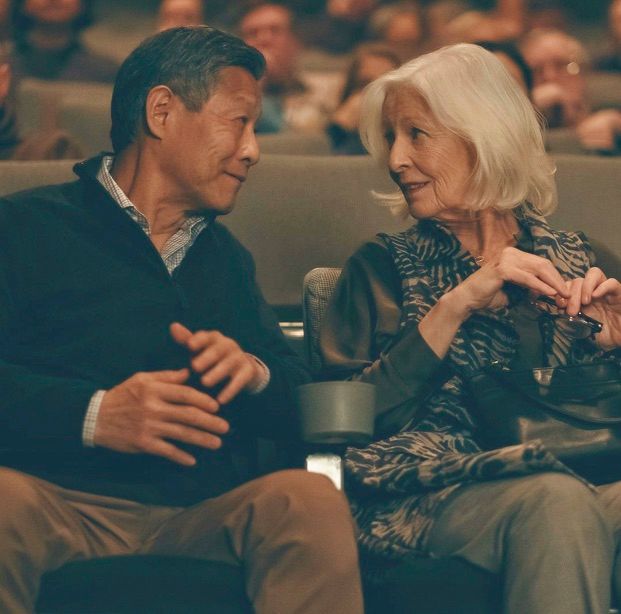 Our Souls at Night(2017),  by the academy award winners Chris Fonda and Robert Redford on Netflix explores the need of companionshio among older adults. The film beautifully navigates the complexity and mature understanding of rekindling relationship as we age while balancing children and society on the other hand.
Mature Romance as a theme has solwly garnered its own audience and following but the sensational hit of Ted Lasso has proven that this is not just a rare interest anymore and has infact become a more acceptable subplot. Can we now hope that love interests of older adults are now going to be enjoyed by young and old alike !
---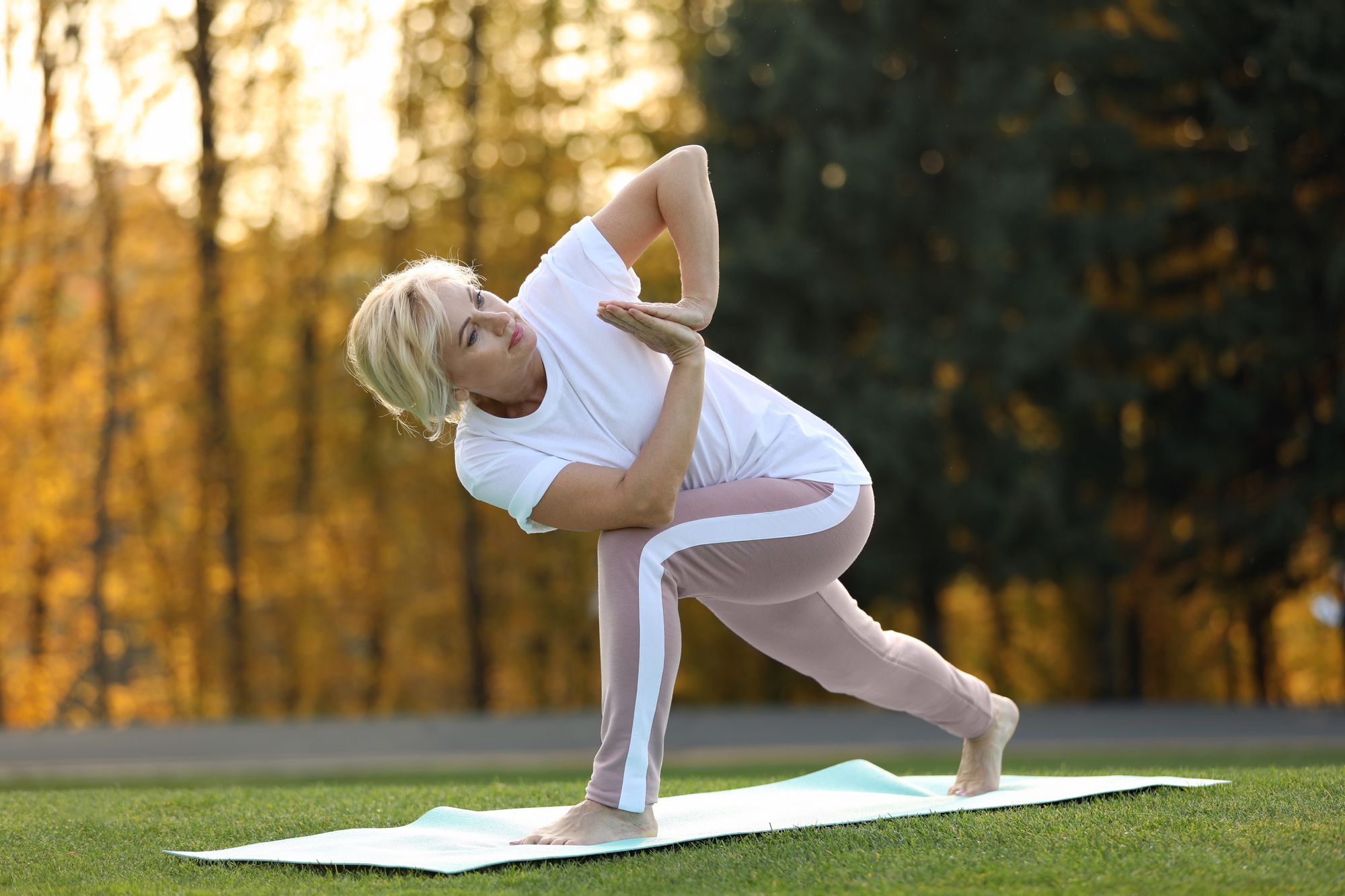 Oseterics is on a mission to inspire you for active and graceful aging. A regular Yoga regimen has been proven to aid both physical and mental health.
You can access the App here: https://apps.apple.com/app/id1574133871
                                                                       OR
---
Feedbacks: Leave your comments below