Angela Paul catches your attention at the first glance. Her hugely popular Instagram feed is a testament to the rising influence of mature icons creating their own space in an otherwise Millenials dominated space. Angela shared her life story with us for our 'Be Inspired' series. Her humble but deep reflections of life and inner-self have helped her to grow into a powerful voice for joyful aging. "I like the people who walk the talk", says Angela while sharing her own life reflections behind her composed inner-self and vibrant outer beauty that can easily be adapted by others.
Watch the inspiring conversation here -
Chapters from the Conversation(Click)
A Humble Beginning
Adventures and Challenges of a Successful Model
Reflections of Maturity : Re-Joining Fashion in 50s
40 years of Meditation : Secrets of Joyful Living
Sexuality in Midlife and Body Image
Struggles with Endometriosis and Embracing Menopause
Self-Care: The Misunderstood Essentials of Life
Practice of Gratitude and Kindness
Balancing Caregiving
Angela had a modest family background out in Yorkshire, England. So much so that college was a big question mark due to their limited resources.  Her parents thought of giving a local modelling competition a try as that could be an opening for her brighter future. The heavens had already planned and Angela started her journey into modelling at the tender age of 15. Angela continued to win the beauty competitions achieving the coveted Miss Teen England.
For most of us;  life happens and we tend to flow with it, but Angela is at the other end of the spectrum. In our casual chat, one can easily grasp her willingness to live life on her terms. Even when she was just a teen, she bravely took an offer and moved to Japan in 70's where she spent about a decade meeting fashion veterans and working for luxury brands. She also learned deep Buddhist zen methods and started her meditation journey which is still an integral part of her life. She met her husband, fell in love, and moved back to America in her mid-20s. Later the career burnout caught up and she decided to give modelling a break. But, it was also during this time, that she was diagnosed with Lupus and Angela firmly decided to make self-care a priority.
It was not until her late 40s, that Angela, decided to re-explore modelling. By this age, she already know who she was. Fashion is a challenging industry, especially at this age. But, she is now constantly pursued by brands who want to position themselves as age champions catapulting Angela back to the peak of the limelight once again! In her second book "Beauty of Aging" and the current book in progress "Ripe", Angela has explored the topics of aging, self-care, sexuality, etc in detail. She emphasizes that her way to live the fullest is to ensure that you give enough love and kindness to your body & soul. For her, incorporating curiosity, meditation and gratitude has been a channel to open up the fullest possibilities of life.
"Life can change in an instant just like that; one day it might be your last day and you may not make it through the 24 hours, this is a constant reminder to live your life with mindfulness and appreciate the now"
Angela is fearless about the topics of beauty & aging, self-care, self-pleasure, caregiving, and navigating through challenging life phases. She posts these thoughts regularly on Instagram and via her public speaking & volunteering. In a world where you are constantly reminded of shortcomings, we need more voices like hers to lift us up.
We at Oseterics are deeply inspired by her take on life with her daily gratitude and mindfulness routine. Reminding ourselves about the ephemeral nature of life that has been given to us makes us act with love & kindness while turning the most mundane of our daily objects into gifts of life. Aging is then a privilege that we should enjoy on our own terms!
"Aliveness is key to aging well and we have to cultivate that for ourselves. We can't depend on anybody else to give it to us and end of the day it is our own personal responsibility"
---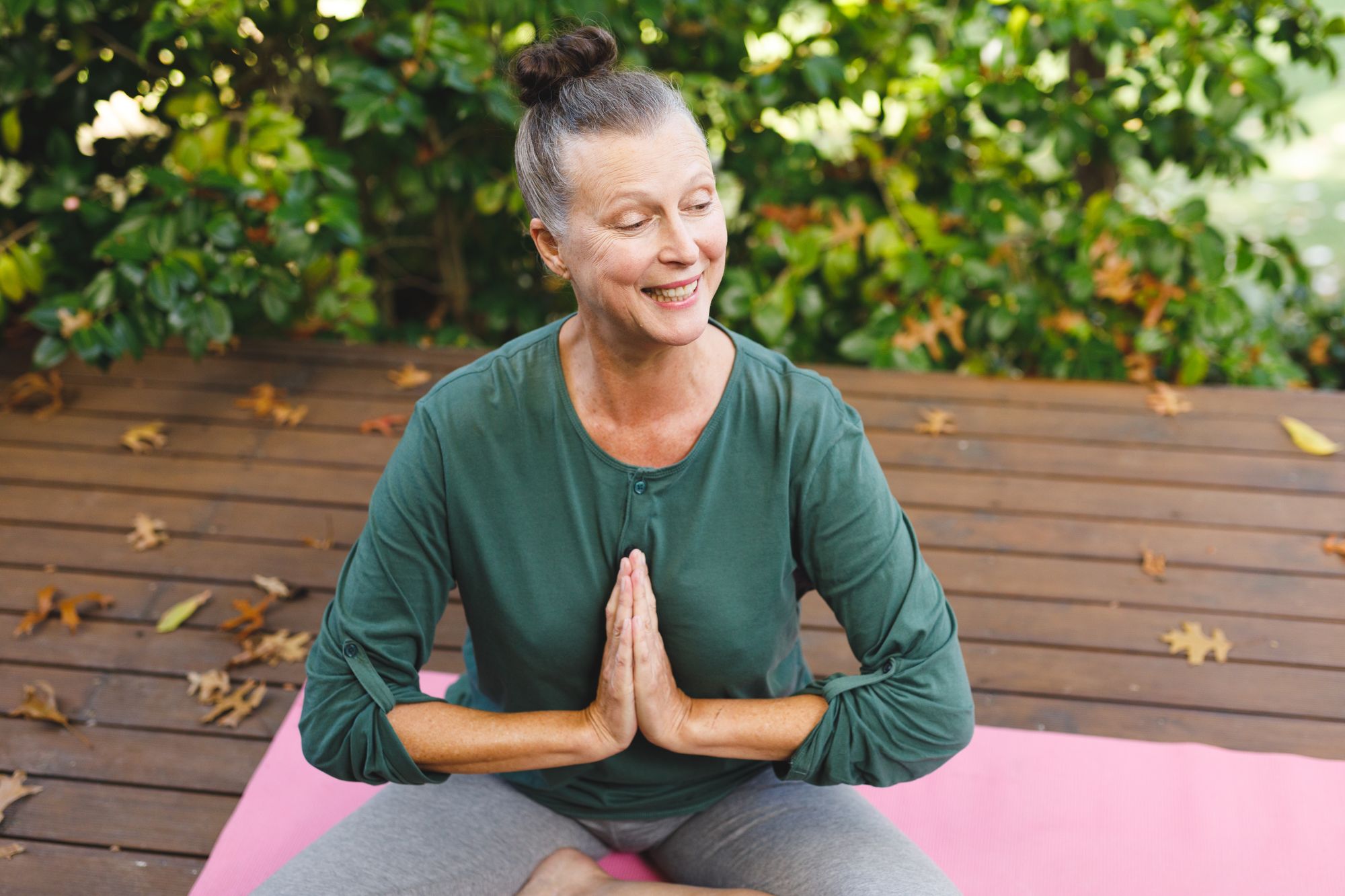 Oseterics is on a mission to inspire you for active and graceful aging. A regular Yoga regimen has been proven to aid both physical and mental health.
You can access the App here: https://apps.apple.com/app/id1574133871
                                                                       OR
---
Feedbacks: Leave your comments below