Francine Russo is a veteran author and journalist. Her writings have appeared in New York Times, The Scientific American, The Atlantic, The New York Magazine, and even The Time Magazine. She has focused her work on psychology, relationships, and social trends, especially for the older adults in the west.
When Francine started to research for her book about real-life stories, she was stunned by the wide prevalence of older adults who were finding each other and settling irrespective of their age. What ended up is an honest tale of these real-life stories in her much-liked book  "Love After 50"  that recently hit the bookshelves.
In this conversation, Francine talks about the underlining ideas of "Love After 50"
Video Chapters from the Conversation(Click)
Who is Francine Russo ?
Complexities of dating in later life
The Rising social trend of dating in older adults
Learning from the past relationships
Rebalancing your relationship with adult children
Doing the headwork : Before you start dating
Online Dating
The book : Love After 50
Evolving
Francine's book 📖 starts with chapter 1 of "Doing the Headwork". It is where she stresses preparing oneself mentally for dating. She suggests taking a deep look inside and understanding how one may have evolved through the previous relationships.
Many people say that - Oh I am not going to get anyone ! I am too old ! There are no good ones left ! But, in reality we need to hold these prejudices to fact
Francine has documented several real-life stories of couples who met in their later life and in most cases, each individual had their own long story of personal development, broken relationships, therapy, self-help, and trying over and over again persistently to meet the person they love.
Dating
Francine is a great believer in online websites. Though many apps act as great dating platforms she says that the rush of app messages may not be as suitable for older adults. Instead, one can try out the websites of the dating community vis-a-vis the apps as they are based on emails and is easy paced.
So many people have told to me that they are so grateful that at this time of their life they have someone they love
She also warns that there is some typical bad behavior that is common in online dating and that should be expected. The same goes about their profile picture or the way they are having online conversations. It can be in striking contrast to what you may see when you meet in person.
A common aspect is not getting a text response in time. Fact that older adults are in a different life stage and one can easily get engaged due to their health conditions or an emergency in their children or grandchildren's lives, one should not rush to feel that something is wrong. It might be prudent to circle back to those profiles at a later stage.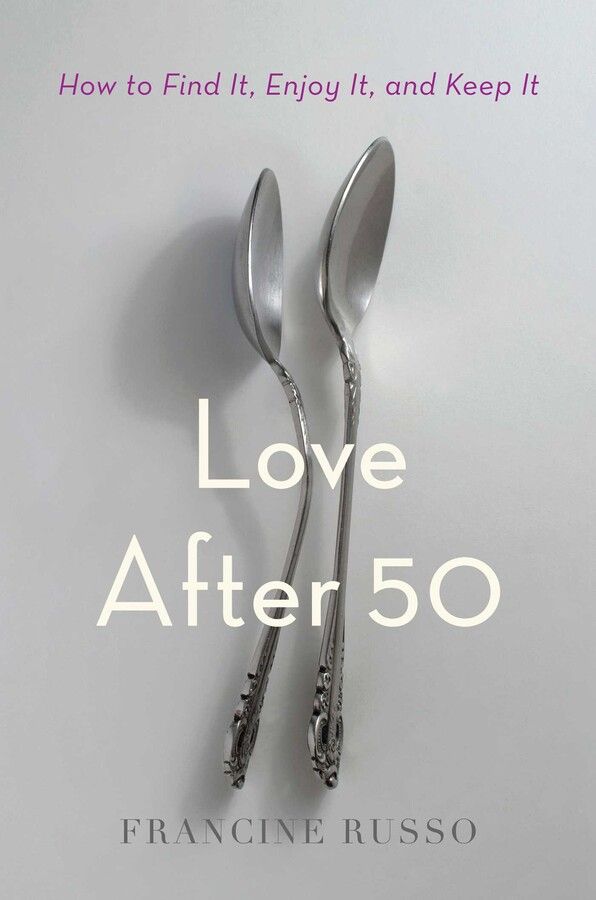 The Book cover tries to display two people trying to approach each other but are not quite there. Maybe they needed the guidance of this book to understand the chemistry in between.
Francine suggests writing down the three or four most important relationships you may have had in the past. And then within each relationship go ahead and make the lists of "Do Want These Things Again" and on the other hand "Don't Want These Things Again". These exercises help you to understand the qualities you look forward to and it will be wrong to think that you need someone opposite to your previous relationship.
Your past negative relationships are infact your best teacher
Separate individuals have their own long-separate lives and even separate families have to take conscious steps to merge themselves.  Francine also encourages trying out new relationships because within the first one or three months it becomes very obvious if the relationship will work specifically for older adults.
The Other Factors
One of the most crucial aspects of exploring new relationships in later life is the role of your children. One may play a very important role in their children's lives and their commitment towards someone new might not be as easy for their children. But it is important to understand that at the end of the day it remains your life as well.
Many times children may develop resentment that they are losing their previous relationships with you. It is thus important to validate that kind of feelings and make them understand that these changes are important for you.
Many older adults who are in their 70s or 80s had been caregivers for their spouses or their aging parents. Health is a major issue. Many older women just avoid dating because they don't want to end up as caregiving once again.
People have choices. You can have a relationship without being someone's caregiver. But what one needs to do is spell it out from the beginning and talk about the situation
Francine wrote the popular and controversial article on the "Caregiver Dilemma" in New York Times.
A Social Trend
Data shows only around 20% of older adults in the age group of 50-64 and only 13% of the older adults in 65+ have used online dating. Even though this percentage is around 40% for the population of 30-49. With increased healthy longevity, online dating in oseterics men and women is poised to grow substantially.
---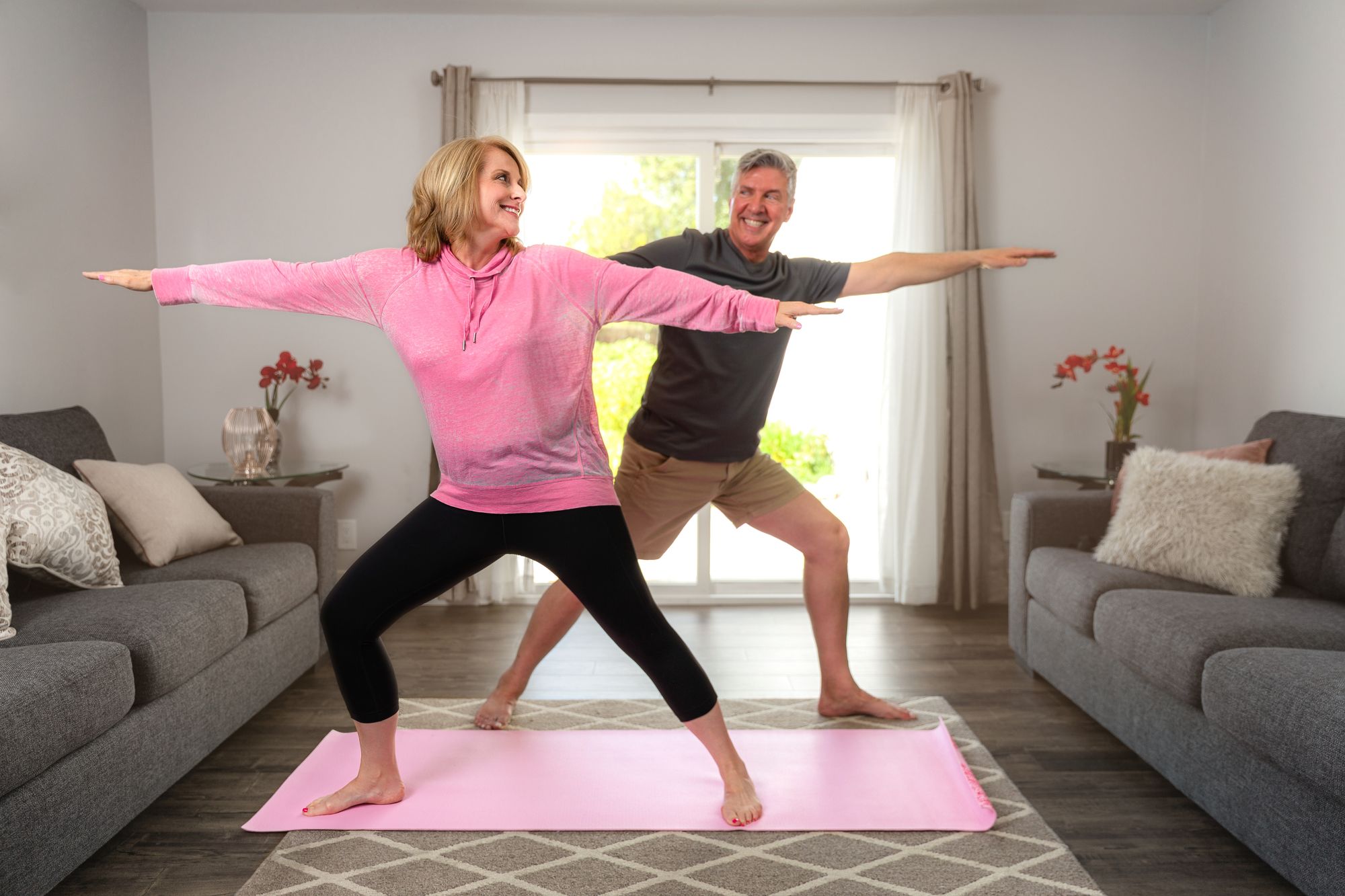 Oseterics is on a mission to inspire you for active and graceful aging. A regular Yoga regimen has been proven to aid both physical and mental health.
You can access the App here: https://apps.apple.com/app/id1574133871
                                                               OR
_________________________________________________________
Feedbacks: Leave your comments below