When is the right time to start a company?
MIT Sloan Team led by Pierre Azolouy published their report that the average age of a successful entrepreneur is actually 45
This is contrary to most of the ideas propagated by the mainstream idea which is obsessed with entrepreneurs being young. Forbes 30under30 or Techcrunch startup icons have made entrepreneurs synonymous with youth. But the data on the other hand says that older founders are more prevalent and successful when it comes to more heavy businesses such as energy or biotechnology.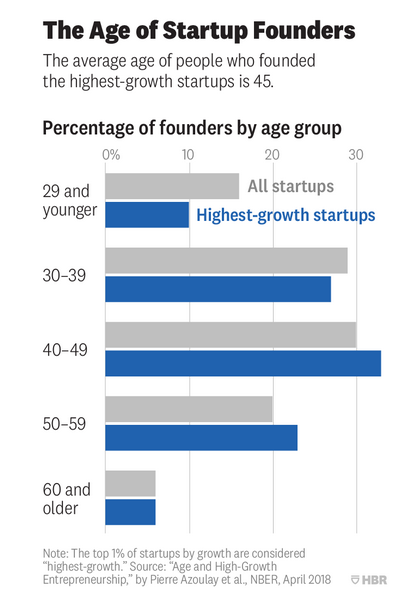 Every 1 out of 3 successful entrepreneurs is of age 50 and beyond! It is obvious that the world is waking up to this spirit now.
The younger entrepreneurs are clustered around handful of IT and social media businesses while heavier industries predominanlty wintness older entrepreneurs
---
Maturepreneurs Podcast - Inspiration
Diana Todd Banks tries to find that out with her podcast Maturepreneurs. It is available on Spotify as well as the complete website. Host and speakers are accessible through the Facebook group Mature Preneurs Talk with Di Todd-Banks.
People seasoned by life experiences talk about what pulled them into starting something. Speakers in this podcast are above 50 and draw their insights from experiences. Host Diana Todds traces their journey through crests and troughs with all the mature precision of life. Some of the inspiring conversations are
Carol Graham, has been through horrific incidents like gang rape, husband's imprisonment, and affected by cancer. Now 70 Carol is an internationally acclaimed author and speaker. Above all, she is a symbol of hope for a large crowd.
Michael Priv after dabbling with Judaism and Buddhism, connected to Scientology. He rose through military ranks in Scientology until he made a run for the door in 2005. Now he works as an estimator and project manager as well as a property and casualty insurance adjuster.
Foxxy Karen-Eleoyze has taken a rather unconventional path. She developed a unique 'Senserotic' method to help women unleash their bodies' wisdom. She allows them to throw away past baggage of constricting and conservative pasts. As an out-of-the-box facilitator and speaker, Foxxy knows how to 'debunk cultural/social beliefs and liberate'
Sara Zeff Geber works for "solo agers" like her who do not have kids. She helps them strategize plans for spending retirement effectively. Her book, Essential Retirement Planning for Solo Agers, was released in April 2018, and has been an Amazon bestseller.
Cathy Payne wanted to do farming of American Guinea Hogs and Gulf Coast Native sheep in her retired life after a decades-long teaching career. But she realized the worth of this almost extinct species and went on to study them in detail and published a book named Saving the Guinea Hogs.
---
Do You Want to Get Started?  - Resources
Blissen conducts 3-month boot camps to help realize aspirants who are in their midlife and equip them with tools, resources, strategic guidance, and community support to become successful entrepreneurs. They claim to "empower every person to find meaning, flexibility and financial security in their second half of life by bringing their entrepreneurial aspirations to life"
AARP's Work For Yourself provides free online webinars and toolkits for starting your journey. They have dedicated resources for freelancing as well as entrepreneurship together with community support. They have worksheets to help you in setting goals as well as managing taxes etc. AARP claims they have helped more than 26,000 mature entrepreneurs to date
---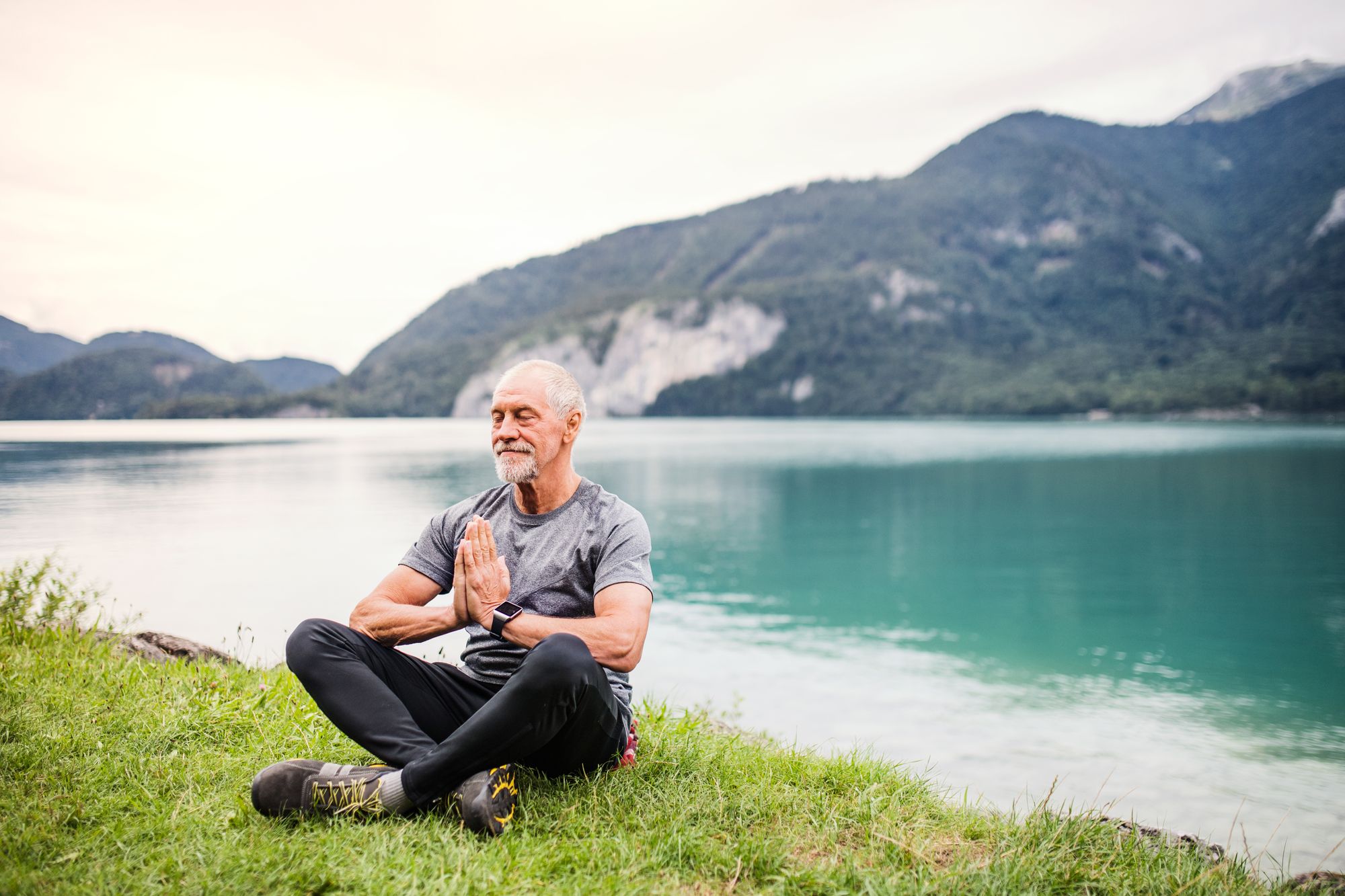 Oseterics is on a mission to inspire you for active and graceful aging. A regular Yoga regimen has been proven to aid both physical and mental health.
You can access the App here: https://apps.apple.com/app/id1574133871
                                                                       OR
Feedbacks: Leave your comments below