---
You can also access the App here: https://apps.apple.com/app/id1574133871
                                                                  -—OR----
---
💡
Oseterics Yoga is now available on iPhones, iPads and Mac Laptops !
Oseterics was founded with the vision of celebrating age. Each and every individual should have access to aging well. For this, we started the "Be Inspired" series where many professionals and influencers shared their philosophy and life experiences towards living life fully irrespective of boundaries of time.
Today, we are extremely excited to continue our endeavor of aging well by launching Oseterics Yoga App in collaboration with expert Yogis from across all over the world.  Oseterics Yoga App brings together workouts tailored for your 50s, 60s, and beyond.  Oseterics Yoga will enable you to discover yoga workouts focused on creating an active and graceful aging journey.
Our first version is getting launched for iPhones and iPads for iOS 15+. The app is made for easy home workouts. NIH recommends yoga for myriad physiological and psychological benefits.
Fitness App specifically for Older Adults
While our team started to interact with various individuals to unlock the lifestyles of those aging well, we soon realized that exercise and physical workouts are key to graceful aging. We spent a lot of time looking for solutions that are available for midlifers and seniors to aging well and discovered that we are still far behind in terms of solutions that are available to the younger population.
What's different with Oseterics App?
We have started with various workout styles ranging from beginner to intermediate and are taught with different styles meant to be easily done anywhere and by anyone. These themes are tailored for mature bodies and help you tackle concerns such as Fall Prevention, Obesity, Hypertension, Migraine, Flexibility, Relaxation etc that can come with age. Each purpose and video has a description and precaution for your reference.  The props and the flow have been selected carefully with alternatives presented to suit the workout.
And most importantly, the app has an entire section where you can browse through the Oseterics stories with Interviews and well-researched Stories & Articles.
Try out the App today
YOGA APP FOR MATURE BODIES
Made for age 50+, 60+ and beyond.
Practice with Yogis from Poland, UK , Hawaii, USA and other parts of the world.
Select from various categories such as Body Parts, Health Focused Themes or Age Related Concerns.
More than 70 hrs of Yoga with 50+ videos.
Supports iOS 15.0+ . Now available on iPhone, iPad and Mac.
Oseterics Stories available through app to Browse. Inspiring Real Life Stories. Well Researched Health Topics. Silver Fashion and Beauty Conversations.
RELEVANT WORKOUTS
Maintain your Flexibility, Balance, and Mobility with Stretch, Relaxation, Calmness, etc yogic workouts.
Enjoy active aging with yoga workouts which you can perform anywhere in your own comfort.
Look out for many more updates soon.
Standing and Chair Yoga can be done quickly at home in your comfort.
Workouts with/without props. Clear instructions about alternatives to yoga props.
TRACK YOUR JOURNEY
Use the Favorite Star Button to save your favorite videos
Create your daily rituals with reminders
Maintain workout schedules
Revisit the videos from the Journey Section
Track Your total hours of Yoga and advance the different levels
Motivate yourself for daily streaks.
Earn Badges
Maintain Your Streaks
COMING SOON
Integration with Siri
Many other surprises coming in the next version
Ready to Start Your Active Aging Journey? Download Oseterics Yoga App.
Meet Our Instructors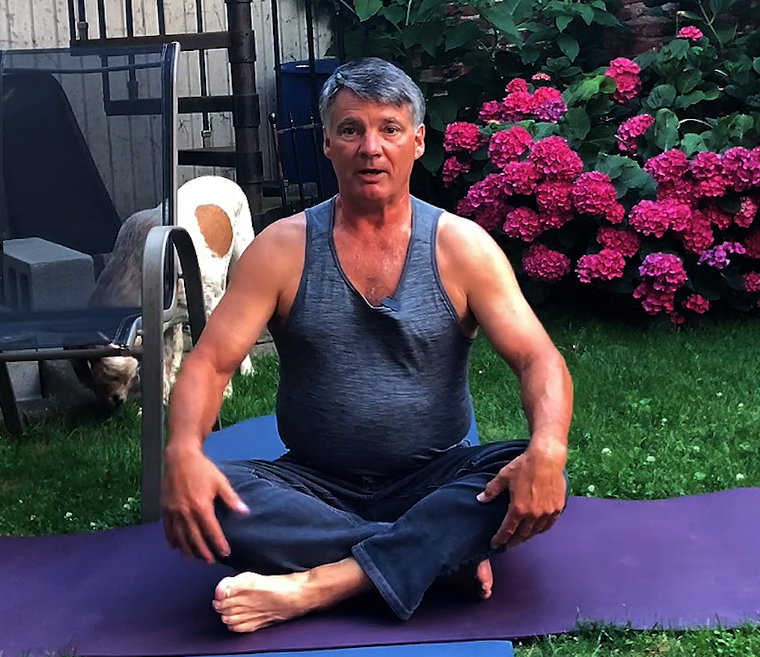 Age: 62
Dr. Loren Thomas has been a scholar, teacher, and faculty member.  He has also been a volunteer at a refugee camp in Greece, and at a school in Costa Rica. In 1997 while bicycling across the US, Loren found Yoga to be his companion and soon completed his 200-hour YTT. He is excited to share his commitment to health and fitness.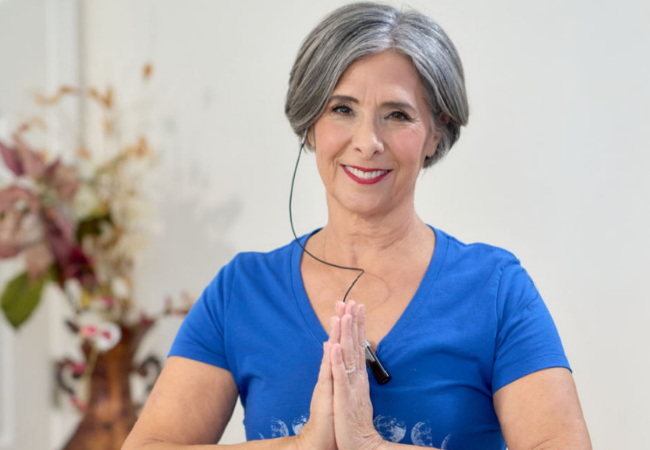 Age: 63
Andrea Trank received her 200-hr yoga certification in 2014 and since then has been training various students for their health and memory challenges. Andrea believes in aging vibrantly no matter and uses yoga, breathing and meditation to prevent unwanted physical or cognitive decline.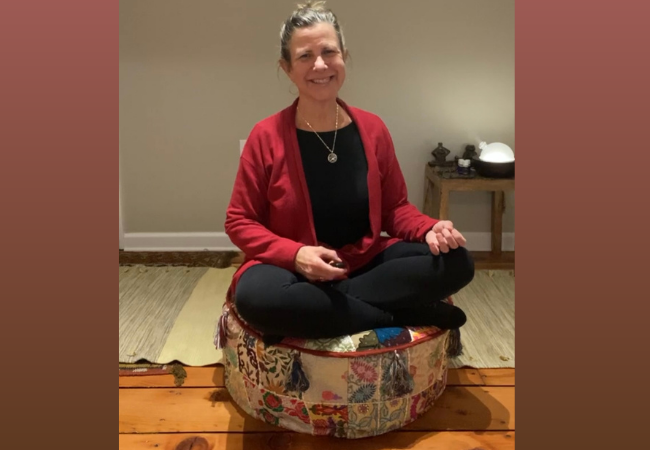 Age 60
I'm Peggy McDaniel and I have been a registered nurse for almost 40 years! I am passionate about promoting health and wellness through active education and leading by example.  I am blessed to be entering my 60th year and have practiced yoga for over 25 years.  I completed my 200hr teacher training in Rishikesh, India in 2016 and have enjoyed inspiring children and those young at heart to embrace and practice yoga. Although I have lived in Australia, Singapore, Thailand, and Malaysia and am currently living in the beautiful state of Oregon, in the Pacific Northwest.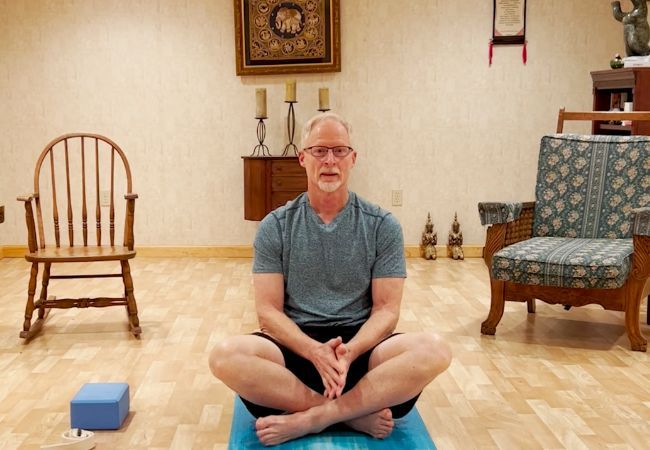 Age: 65
Mike credits yoga with eliminating his chronic back pain when he has been practicing in 2004. Since 2010, he has dedicated his time and passion for providing individuals access to a trauma-informed, mindfulness-based yoga practice, which has been proven to improve self-regulation while reducing depression, stress, and anxiety. A registered yoga instructor (500 E-RYT), Mike continues to be an active teacher in VA hospitals, addiction recovery centers, and prisons. He is the founder of the Transformation Yoga Project and has written several books including 'Yoga for Recovery – A Practical Guide for Healing' and contributing editor for 'Best Practices for Yoga with Veterans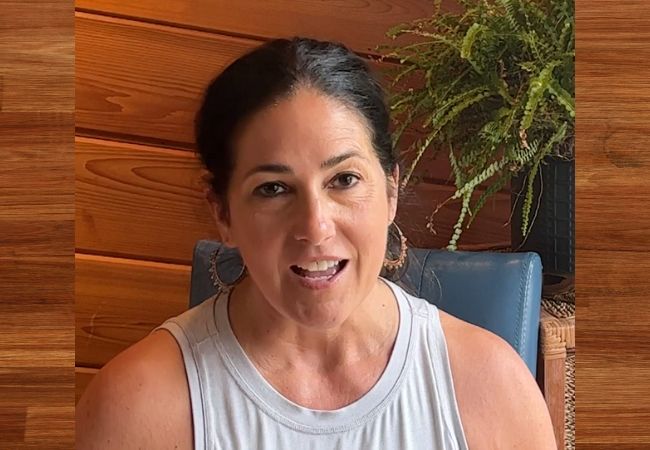 Age: 52
Tami Reilly serves as the Director for fitness & well-being at Quinnipiac University for the past 20 years. As a fitness professional, she leads a variety of certifications, classes, workshops, and retreats and enjoys learning as much as she enjoys educating! Using the 8 dimensions of wellness, Tami crafts programs, and workshops to help people live their best life! Tami works with a variety of fitness programs as a Master Instructor (educator) since 2005 including Spinning®, Bodyblade®,  Ugi®,  CrossCore®, In-Trinity® and Barre Above®, Cardio Yoga®, Extreme Chaos™. Her certifications include ACE and AFAA, she is a certified Health & Wellness Coach (HCI), and is an E-RYT 500-hour yoga teacher with Yoga Alliance (YACEP). Tami also has an M.S. in Professional Leadership.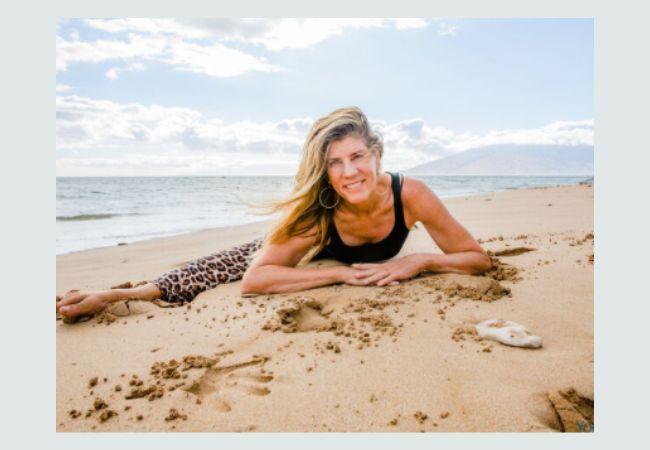 Age : 63
Tracy Keenan has been teaching yoga from past 20 years in the island of Hawaii. Tracy focuses on restorative yoga and has taught many 55+ year olds in their journey towards graceful aging. Tracy also has background in Ayurvedic Sciences. Her classes are layered with pragmatism and yogic philosophy.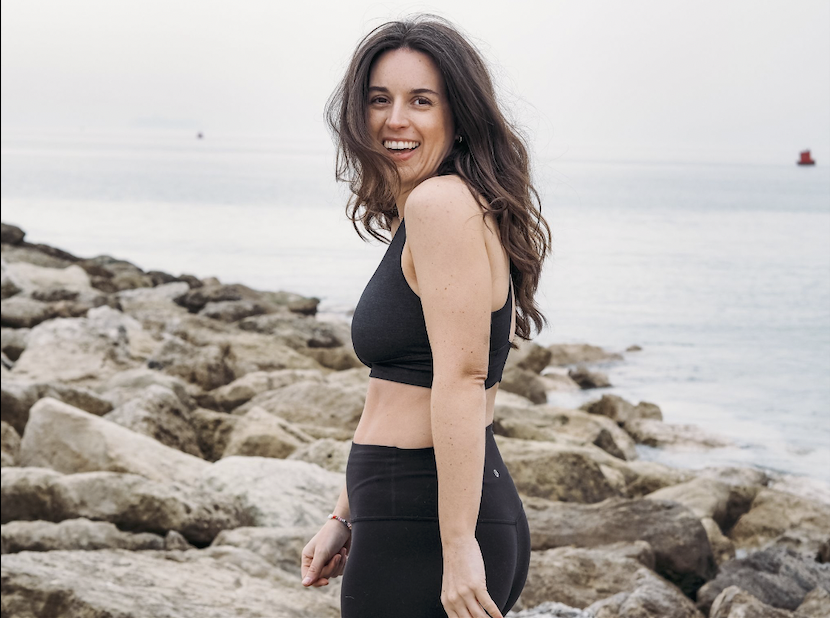 Age: 29
Hello, I'm Hannah and I strive to share my knowledge by explaining the 'hows and whys'; allowing students to confidently practice at home. My classes focus on alignment, mobility & stability combined with breath work & meditation that complement the physical practice. Whether you're a total beginner or a full-fledged Yoga lover, my classes are suitable for everyone & everybody.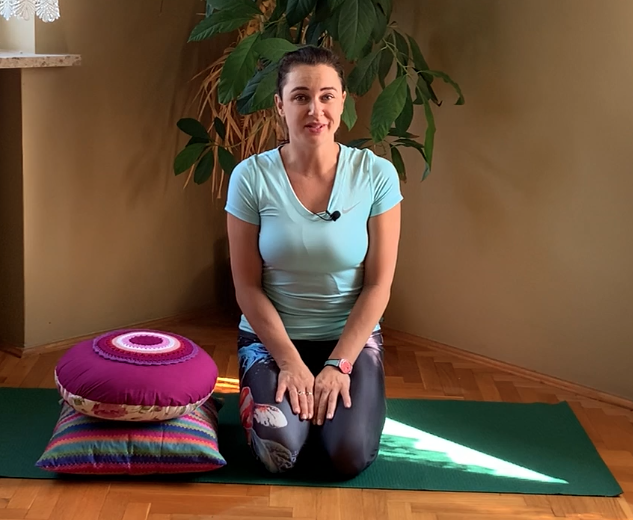 Age: 30
Paulina has been practicing yoga for 10 years while teaching for more than 6 years. She gained her classifications in European countries, as well as obtained a 200-hour certificate with Yoga Alliance in India, where she deepened her knowledge. Paulina teaches welcoming, playful, rejuvenating classes that offer opportunities for building strength, promoting balance, and inducing physical and mental relaxation.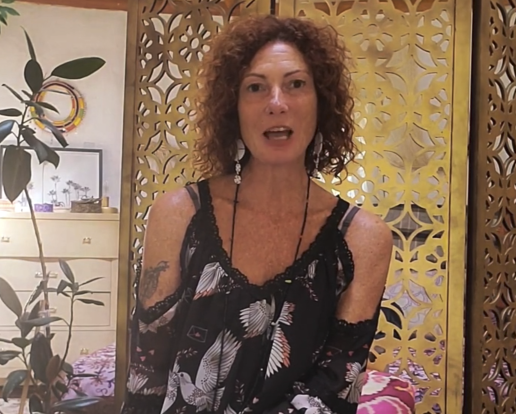 Age: 51
Anita Kelder is a spiritual wellness warrior and ambassador for mental health. She has been a student and teacher of meditation and yoga for over two decades, bringing the long-standing sacred lineage to life for the modern yogi. Deeply believing we are here to touch the lives of one another through heart-centered expansion Anita is passionately devoted to her mission of inspiring others to find a path to their spiritual nature.